USA State Payroll Rates + Resources

:
State of Nebraska: Unemployment Insurance Reporting & Payments
Purpose
The purpose of this documentation is to outline the processes and requirements associated with submitting unemployment insurance reports and submitting unemployment insurance payments in the state of Nebraska.

Unemployment Insurance Reporting & Payments
Each contributing employer is required to file a Combined Tax Report Form UI -11T (found on this page) for each calendar quarter with payment of any amount due. Form UI - 11T must be filed in conjunction with Wage Report Form UI - 11W (also on this page) .
While all employers are encouraged to file electronically at UIConnect, those with a payroll exceeding $100,000 in either of the two previous years are expected to file reports and pay electronically.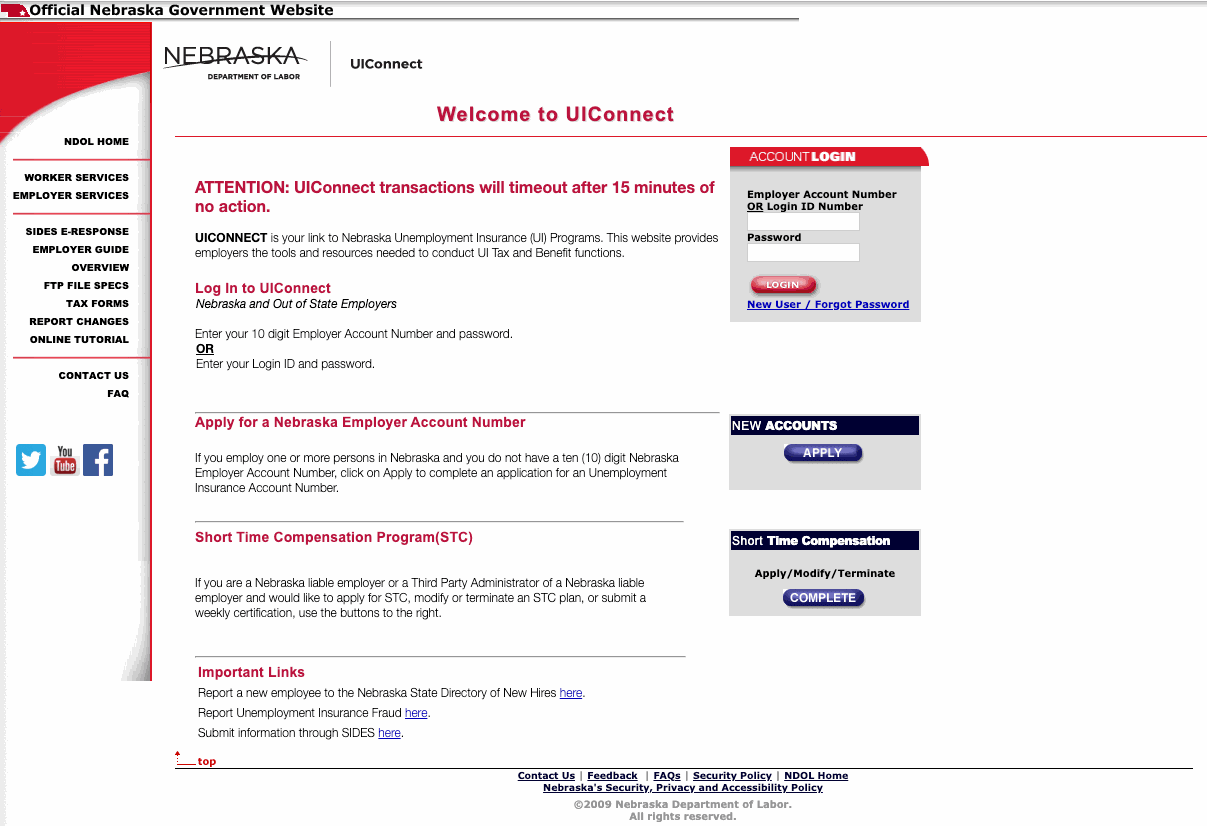 Once you have an active account established, your quarterly Combined Tax Report will be mailed to you automatically at the end of each calendar quarter. 
| | | |
| --- | --- | --- |
| Quarter | Months In Quarter | Due Date |
| 1st Quarter | January - March | April 30th  |
| 2nd Quarter | April - June | July 31st |
| 3rd Quarter | July - September | October 31st |
| 4th Quarter | October - December | January 31st  |