USA State Payroll Rates + Resources

:
State of Maryland: New Hire Reporting
Purpose
The purpose of this documentation is to outline the processes and requirements associated with doing your new hire reporting in the state of Maryland. 

Federal and State law requires employers to report newly hired and re-hired employees in Maryland to the Maryland State Directory of New Hires.
Maryland requires all employers to report newly hired and re-hired employees to a state directory within 20 days of their hire or re-hire date.
Employers are asked to provide the following:

Employee's full name

Employee's address

Employee's Social Security Number

Employee's first day of work

Employee's availability of medical benefits

Employee's salary and pay frequency

Employer's name

Employer's Federal Employer Identification Number (FEIN)

Employer's State of Maryland Unemployment Insurance Number (SUI)

Employer's address
From this site, click theSign me upbutton.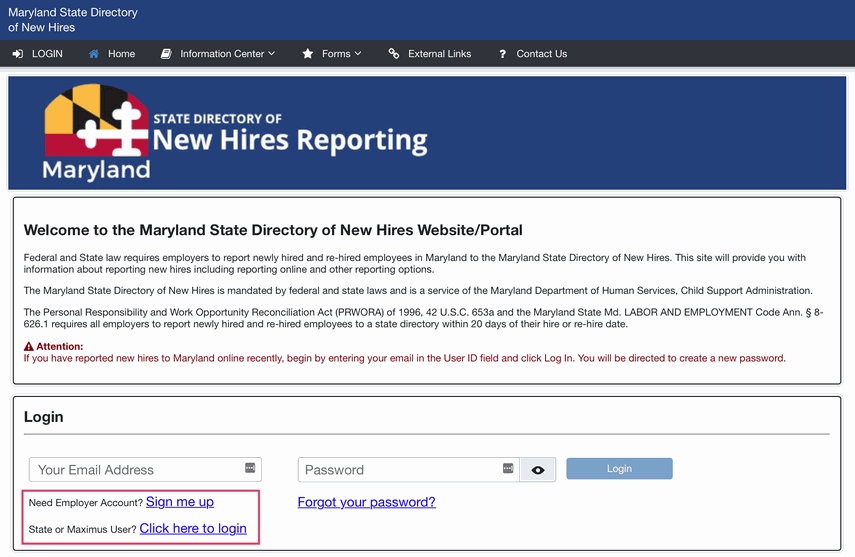 You can also fill out a New Hire Form and report your new hires by fax or mail.