USA State Payroll Rates + Resources

:
State of South Carolina: Obtaining a TIN + Unemployment Insurance
Purpose
The purpose of this documentation is to outline the processes and requirements associated with becoming a new employer in the state of South Carolina. Specifically, we will be covering how to obtain a Tax Identification Number and Register for Unemployment Insurance. 

Good to Know!
Federal Employer requirements (obtaining federal identification number, withholding of federal income tax, FICA, and filing of all applicable federal returns (FUTA, 940, 941, and 1099-C) will not be covered below - just the state of South Carolina's requirements. Click  here  for a basic (not all inclusive) IRS checklist for Starting a New Business.
Registering for Withholding File Number
Good To Know!
If you have already already registered for a withholding file number, skip down to the next section.
Every employer/withholding agent having an employee earning wages in South Carolina and who is required to make a return or deposit with the Internal Revenue Service shall make a return or deposit to the South Carolina Department of Revenue any taxes that have been withheld for state purposes.

Employers must apply for a SC withholding file number in order to establish an account in which to deposit withholding payments. This can be done through MyDORWAY by clickin on New user? Sign up here.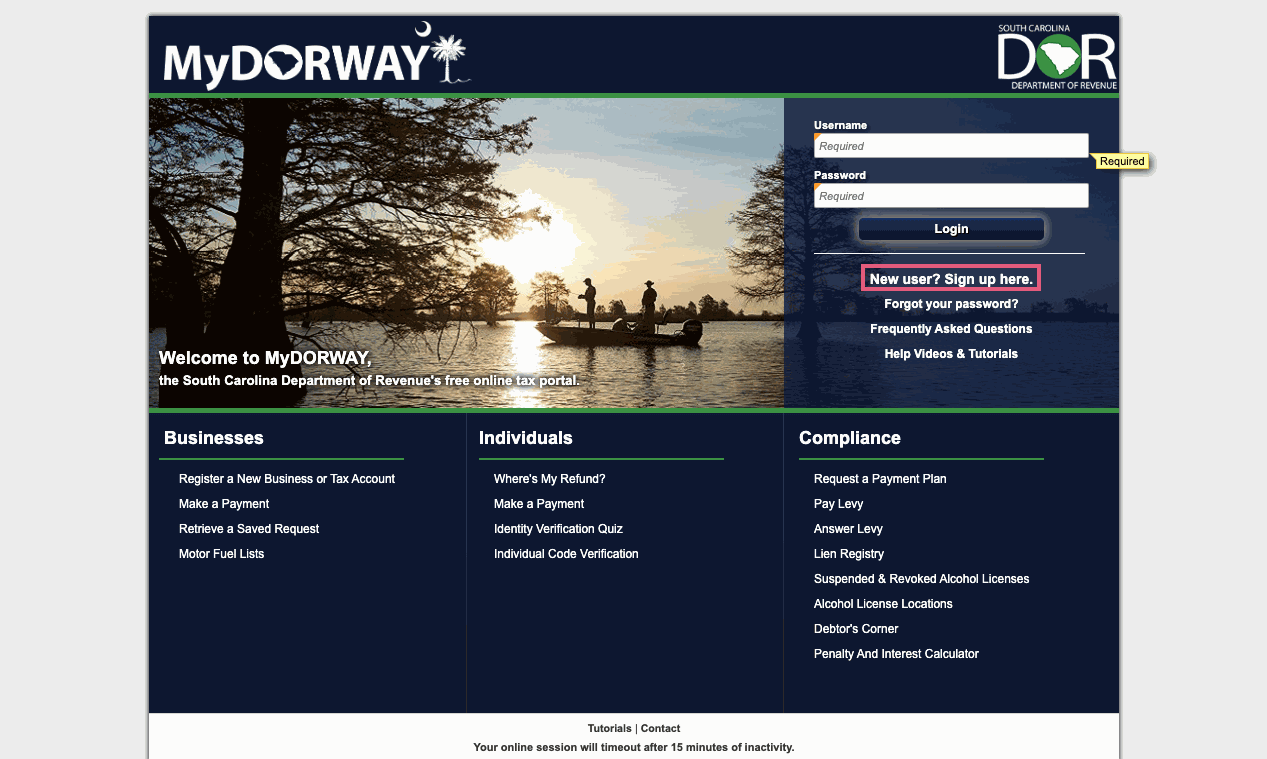 Register for Unemployment Tax Account Number
South Carolina for-profit businesses are required to establish an unemployment tax account. 
The next step is to establish a UI tax account number. To do this, register through the State Unemployment Insurance Tax System (SUITS). Click on Register for an Account / Employers. 
Good to Know!
To register for an unemployment account tax account for other business structures (ie. non-profits, etc), click here.
You also will establish username and password that you will use for SUITS as well as the Bridge to Benefits Employer Self-Service Portal. 
Once you complete the registration process you will immediately be assigned an account number. 
If you are not able to register online, you may access a paper copy of the Employer Status Registration Form (UCE-151). This form must be printed and submitted by mail to: 
     S.C. Department of Employment and Workforce
     Employer Status Unit 
     P.O. Box 995 
     Columbia, SC 29202

If you need assistance with this form, please call (803) 737-2400, or email

[email protected]

.