USA State Payroll Rates + Resources

:
State of Michigan: New Hire Reporting
Purpose
The purpose of this documentation is to outline the processes and requirements associated with reporting new hires in the state of Michigan.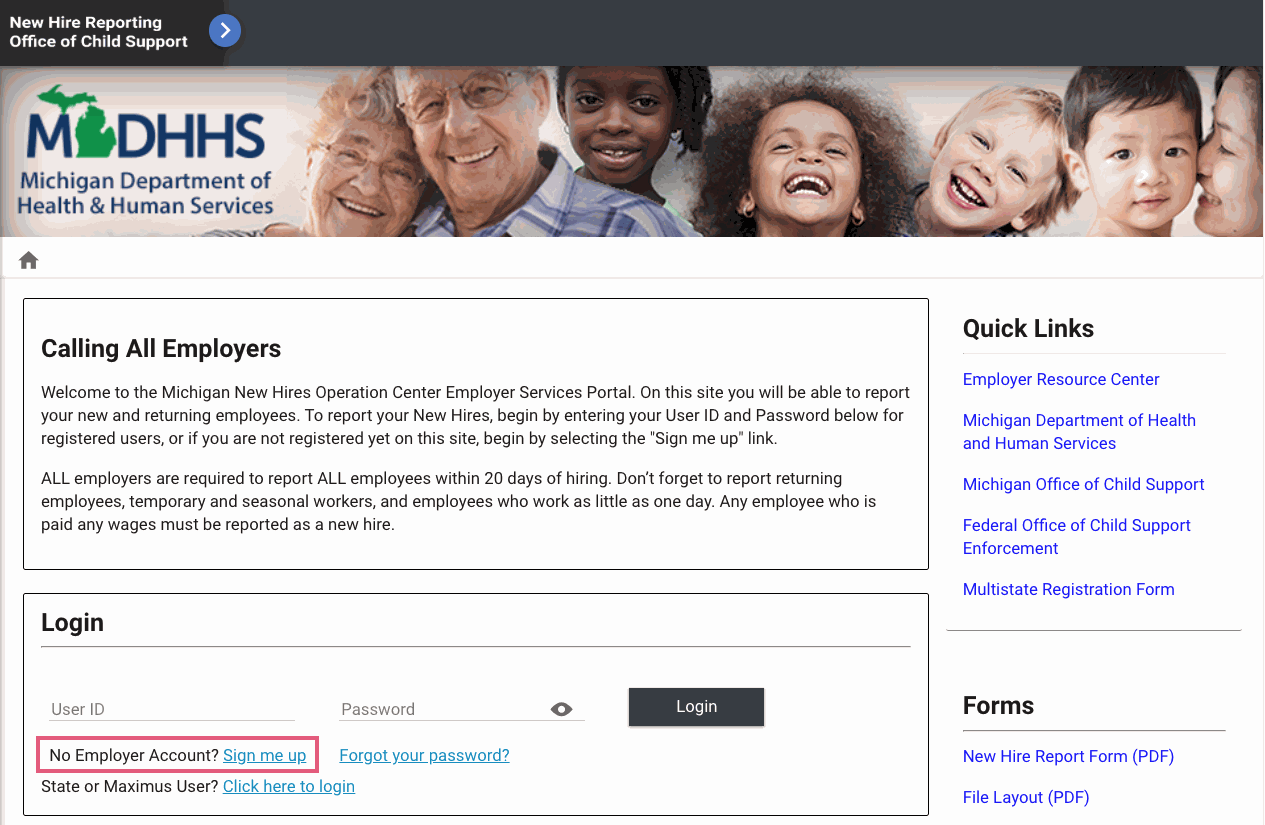 You'll be asked to provide the following information for each new and returning employee:
Employee
Employee Social Security Number

Employee name and address

Employee date of birth (optional)

Date of hire (this is the first day services are performed for wages)
Employer
Federal identification number (FEIN)

Employer name

Payroll address, email, phone and fax
You may also submit the New Hire Reporting Form to:
     Michigan New Hire Operations Center
     P.O. Box 85010
     Lansing, MI 48908-5010 
     FAX: (877) 318-1659
For assistance, contact the Michigan New Hire Operations Center at (800) 524-9846.