THE Odoo Implementation Partner in the United States
Accelerate Your Business Today
Extend Odoo with our popular collection of Hibou Odoo Suite modules for nearly every application.
Expand Your Odoo Horizons
Our eLearning courses put you on track to becoming an Odoo expert with videos, docs, quizzes, and certifications.
Free Documentation: Anytime, Anywhere
Hibou provides in-depth documentation on Hibou Odoo Suite modules + Odoo functionality to jumpstart your business.
1000+
Pages of Documentation
5
Certified Versions of Odoo
7
Years Implementing Odoo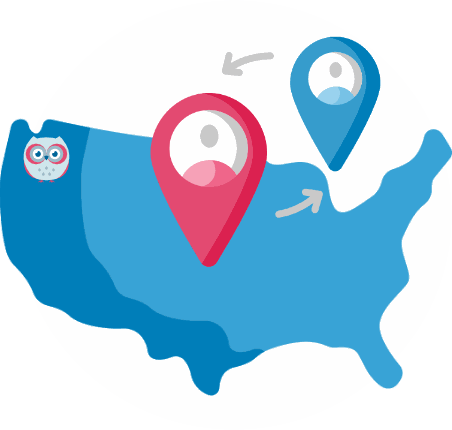 Who is Hibou?
We're Your US-Based One-Stop Odoo Shop
Hibou serves North America and beyond, but our own team resides right here in the USA. Ready to put a face to each name?
Meet the Hibou Team
What Hibou Can Do for You
Kind Words on Working with Hibou
My name is Jeff Motts, and I serve as the Director of Production Control for the Legrand brand Approved Networks. Since one of my many duties is to guarantee that our ERP (Odoo) is operating well, I've had the pleasure of working closely with Hibou for the past two years. By eliminating time-consuming manual operations, Hibou simplifies my life and boosts our company's production. I like the fact that Odoo's modules are integrated, that it's able to deliver a unified experience across apps, and that users can automate a number of formerly manual operations. Through a single system, Odoo simplifies the company's processes and improves interdepartmental collaboration. Odoo is a revolutionary and user-friendly open-source platform that safeguards corporate technology and software development for global communities.

In August of 2016, Nick found an open source module he felt was right for Niktec. Then, Hibou's very own Jared Kipe was able to fix it up and install it for him, beginning the great partnership we have today. When asked what some of his favorite aspects about Odoo were, Nick let us know he thinks open source combined with the option to grow into more advanced features is amazing! However, the real high praise came when asked what he enjoyed most about working with us here at Hibou. He says our attention to detail as well as our follow up and follow through when completing projects are his favorite things about us.

Samantha was referred to us by Nick Campbell around January of 2020. Her company started using OpenERP in v7, which later became Odoo. Odoo moved them away from spreadsheets and is often recommended to their contacts. They love open-source and the reporting features. They have thousands of components and multiple vendors for each of them. Odoo allows them to handle RFQs and Manufacturing Orders easily. When they first came to Hibou, re:3D started with Jared and Kaylie Kipe, who helped greatly with their migration. They had, unfortunately, previously had issues with their system occasionally crashing; so they left Rack Space for Google Cloud and Jared was able to help move them among servers, playing the largest role in stabilizing their site and database. Hibou also resolved a myriad of bugs!

ByAnnie has been a client of ours since August of 2018. They discovered us and Odoo via one of their team members, Casey! Some of their favorite things about working with us is they no longer have to update their sale orders and inventory daily. Now that they've learned the workflow, they find it easier than working with Quickbooks and Sage! They also love our friendly and helpful employees!