USA State Payroll Rates + Resources

:
State of Indiana: New Hire Reporting
Purpose

The purpose of this documentation is to outline the processes and requirements associated with doing your new hire reporting in the state of Indiana.  

New Hire Reporting
Federal and State law requires employers to report newly hired and re-hired employees in Indiana to the Indiana New Hire Reporting Center. The following information must be provided 
Employer or business name

Employer address

Employer federal tax identification number — Federal Employer Identification Number (FEIN)

Employee's name

Employee's address

Employee's Social Security Number • Employee's date of hire

Employee's state of hire (required if reporting as multi-state Employer)
Please use the Indiana New Hire Reporting Center site to provide you with information about reporting new hires including reporting online and other reporting options. Once there, Click the Register button to create an account.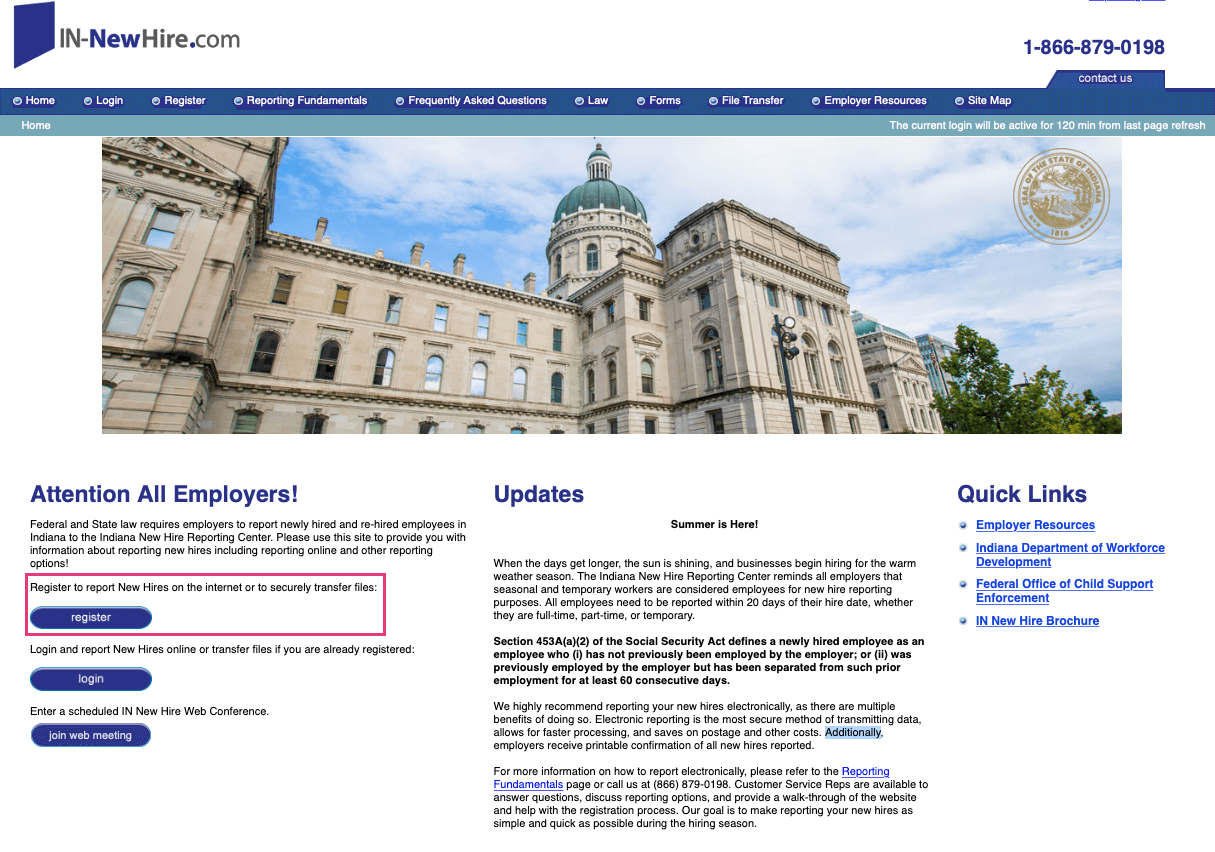 If you'd prefer to submit a paper form, you can complete and print the 
New Hire Form
 and send it to:
    Indiana New Hire Reporting Center
    P.O. Box 3429
    Trenton, NJ 08619
    Fax: (800) 408-1388