USA State Payroll Rates + Resources

:
State of New Hampshire: New Hire Reporting
Purpose
The purpose of this documentation is to outline the processes and requirements associated with reporting new hires in the state of New Hampshire.
In New Hampshire, you are required to report new hires to the NH Employment Security (NHES) office.
The New Hire Reporting: An Employer's Guide states that new hires must be reported within 20 days of their first day of hire, which is the first day they're under contract, or perform services for wages or any other compensation.
You'll need the following information for each new hire:
Federal Employer Identification Number

NHES Employer Account Number (if any)

Employer's Name

Employer's Address

Social Security Number (Not FEIN #)

Employee's/Contractor's Complete Name • Employee's Home/Contractor's Home or

Business Address: Physical Location, Not PO Box.

 First Day of Hire

Work State

Type of Hire (employee or contractor)
You can report new hires in several ways. The fastest is via the WebTax web-site. Click on the File New Hire Report.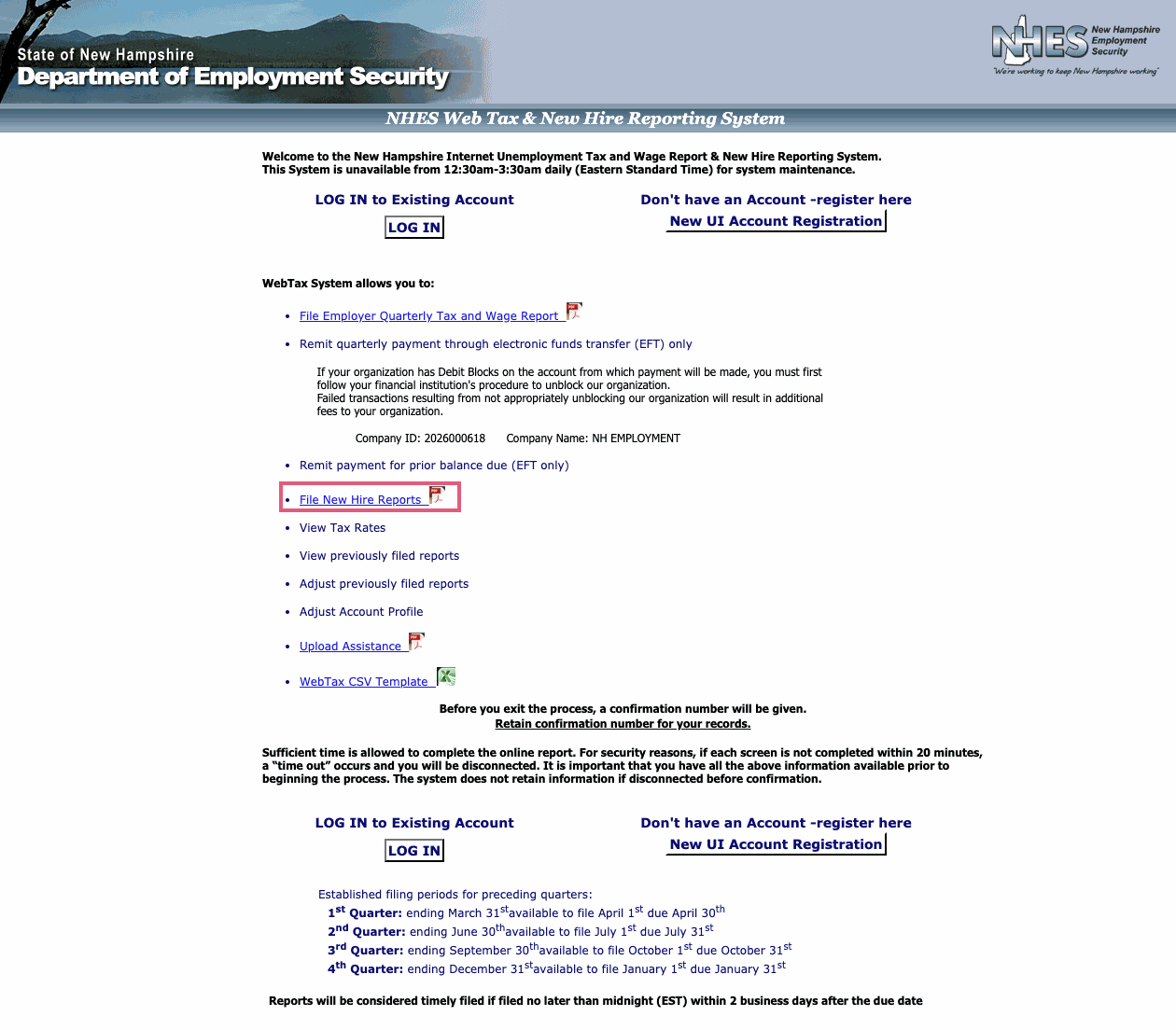 You can also print and fill out a New Hire Reporting Form and mail or FAX it to:
New Hire Reporting Contact Information
NHES - New Hire Program
PO Box 2092
Concord NH 03302-2092
Fax: (603) 224-0825


Alternatively, you can file via Magnetic Media. For questions or further assistance, call (603) 229-4371 or 1-800-803-4485.