USA State Payroll Rates + Resources

:
State of Illinois: Obtaining a TIN + Unemployment Insurance
Purpose
This documentation outlines the processes and requirements associated with becoming a new employer in the state of Illinois. Specifically, we will cover how to obtain a Tax Identification Number and Register for Unemployment Insurance. 

Good to Know!
Note: Federal Employer requirements (obtaining a federal identification number, withholding of federal income tax, and FICA and filing of all applicable federal returns (FUTA, 940, 941, and 1099-C) will not be covered below - just the state of Illinois' requirements. Click here for a basic (not all-inclusive) IRS checklist for Starting a New Business.

Obtaining a New Tax Account Number
Good to Know!
If you already have a state of Illinois New Tax Account Number, skip to the next section.
Any entity that has employees within Illinois is required to register for one or more tax specific identification numbers. Online registration is available through the Illinois Department of Revenue at MyTax Illinois.
Click on the Sign Up Now! button and fill out the online application. This method has the fastest processing time.
To apply online, you'll need your federal employer ID number (EIN), if applicable; business name or if applicable; Certificate of Assumed Name, business owner's Social Security Number, contact phone number and email address, the North American Industry Classification Code (NAICS), and business begin date.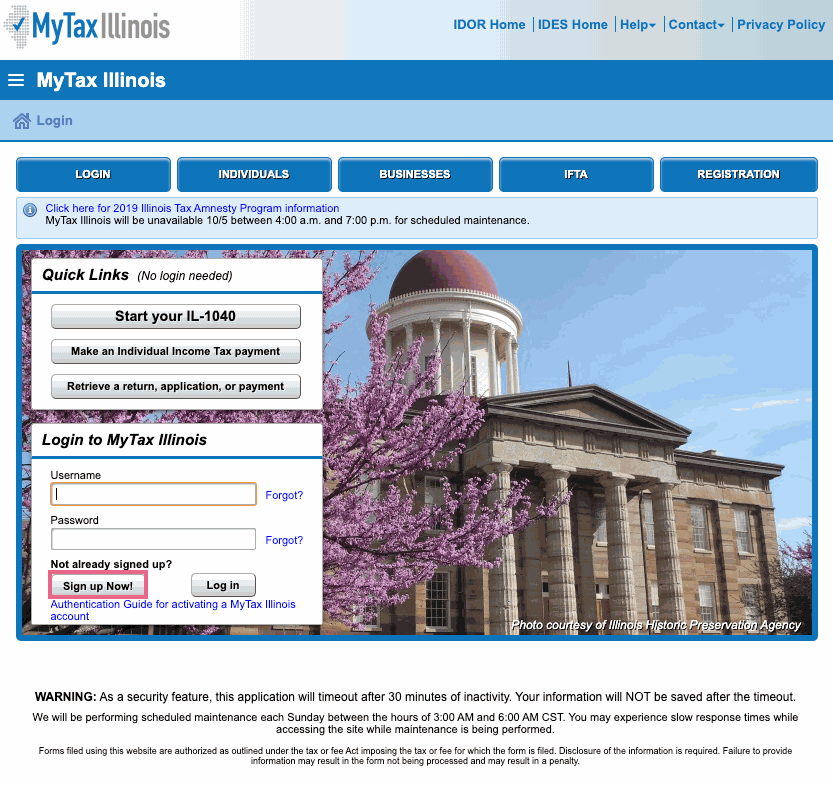 You may also print and complete Form REG-1 Illinois Business Registration Application or visit a regional office near you and register in person. If using the paper form, submit it with any required payment to:

     Central Registration Division

     Illinois Department of Revenue

     Springfield, IL 62794-9030
Registering for Unemployment Insurance