USA State Payroll Rates + Resources

:
State of South Dakota: New Hire Reporting
Purpose
The purpose of this documentation is to outline the processes and requirements associated with reporting new hires in the state of South Dakota.  
In South Dakota, you are required to report new hires to the South Dakota Department of Labor & Regulation. 
All newly hired or rehired employees must be reported to the New Hire Reporting Center within 20 days of their first day of work for wages. If you have an employee who was rehired after not working or being paid for the past 30 days, the individual will need to be reported again using the most recent date as the date of hire.
This includes all employees who have medical leave, lay-off, or termination, even if a new W-4 is not completed. 
You'll need the following information for each new hire:
Employee Social Security Number

Employee Name as it appears on their SSN card

Employee Address

Employee Date of Hire (date first performed services for pay)

Employer Federal ID Number

Employer Name

Employer Address
You can report new hires in several ways. The fastest is through the South Dakota Department of Labor & Regulation website. Once there, click Create ID.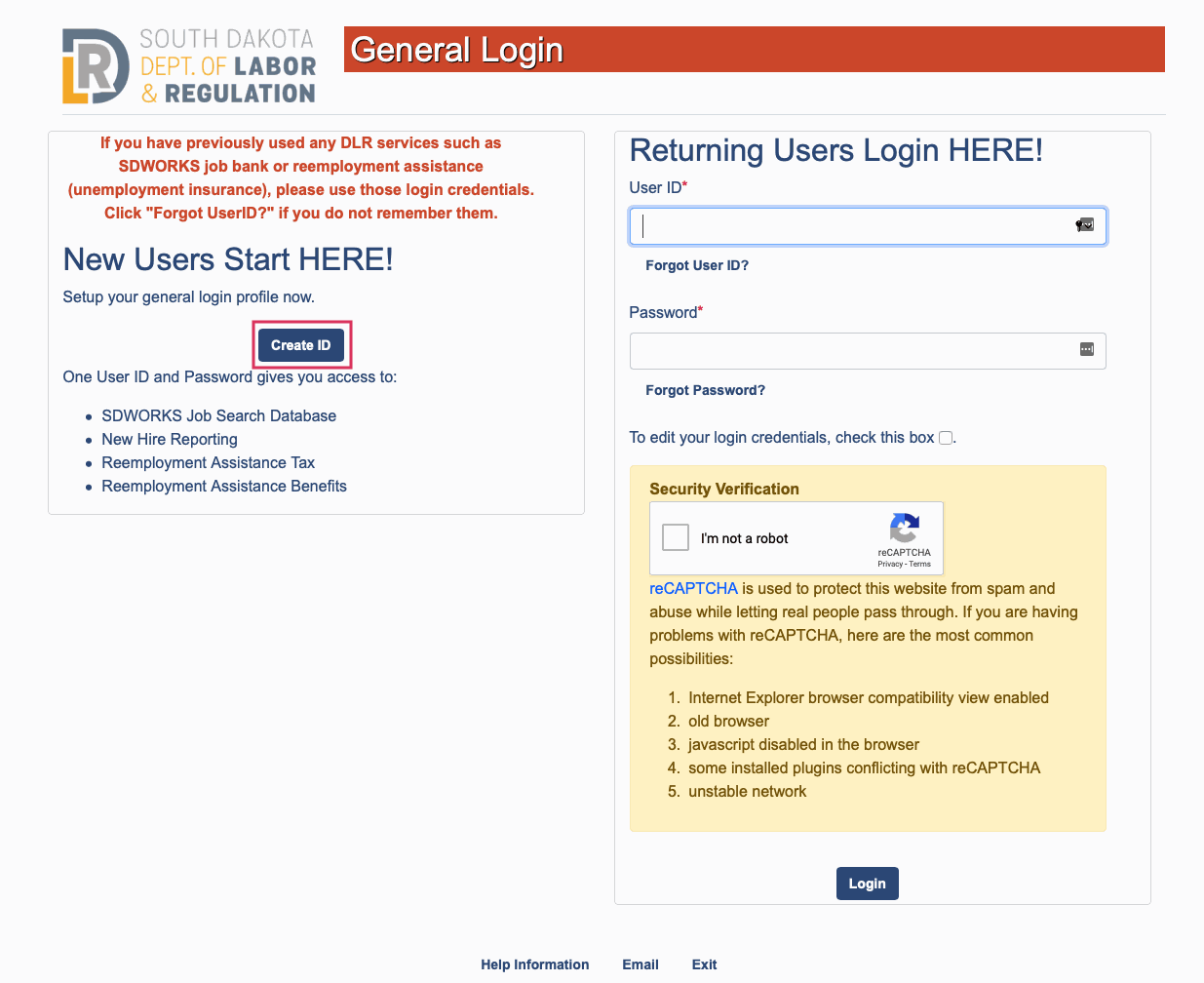 You also have the option to report via a file transfer. Please refer to the New Hire Data Record Layout for Direct Upload document to ensure correct formatting. 
You can also complete the South Dakota New Hire Reporting Form online and then print it. Alternatively, you may submit the employee's W-4. Both forms must be mailed or faxed to:
New Hire Reporting Center
P.O. Box 4700
Aberdeen, SD 57402-4700
Fax (toll-free): (888) 835 8659 or (605) 626 2842 (local within Aberdeen, South Dakota)
For more information, please refer to the How to Report page or the Frequently Asked Questions page of the New Hire Reporting  Center website.