USA State Payroll Rates + Resources

:
State of New Jersey: Obtaining a TIN + Unemployment Insurance
Purpose
The purpose of this documentation is to outline the processes and requirements associated with becoming a new employer in the state of New Jersey. Specifically, we will be covering how to obtain a Tax Identification Number and Register for Unemployment Insurance. 

Good to Know!
Federal Employer requirements (obtaining a federal identification number, withholding of federal income tax, FICA, and filing of all applicable federal returns (FUTA, 940, 941, and 1099-C) will not be covered below - just the state of New Jersey's requirements. Click here for a basic (not all-inclusive) IRS checklist for Starting a New Business.

Register for Taxes and Unemployment Insurance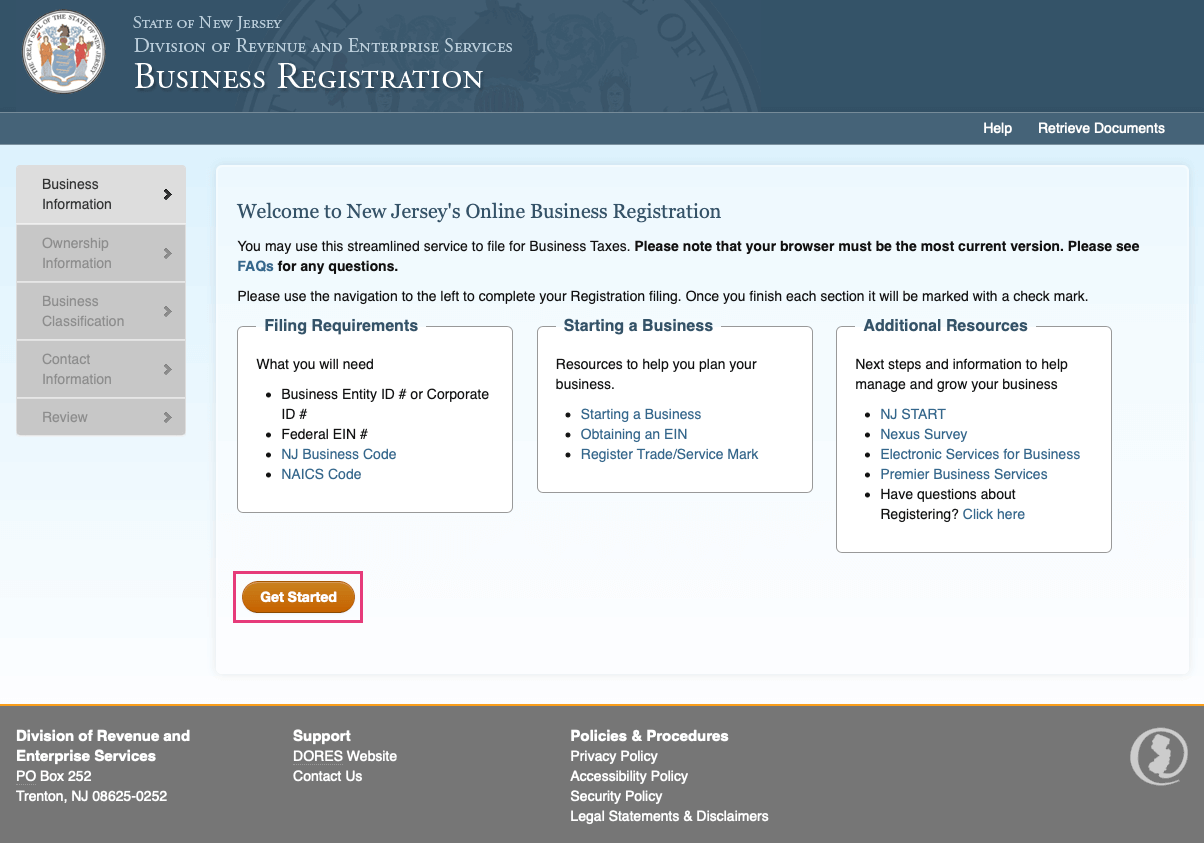 Once you have registered, your business will receive forms, returns, instructions, certificates and other information required for on-going compliance with New Jersey State taxes. Many of the filings for the business will be able to be completed online.