USA State Payroll Rates + Resources

:
State of Vermont: New Hire Reporting
Purpose
The purpose of this documentation is to outline the processes and requirements associated with reporting new hires in the state of Vermont.
Federal and State law requires employers to report newly hired and re-hired employees in Vermont to the State of Vermont Department of Labor Employer Web Application Portal.  All new hires must be reported within 10 days of the date of hire, the first day work is performed for compensation. All rehires must be reported if they were previously employed by the employer but have been separated from such employment for at least 60 consecutive days.
You'll be asked to provide the following information:
Employer
Federal Identification Number (FEIN)

Employer Name

Employer Address
Employee
Social Security Number

Employee Name

Employee Address

Date Employee Actually Began Working for Compensation
To register for the first time, and submit the new hire form electronically, click on the Register link.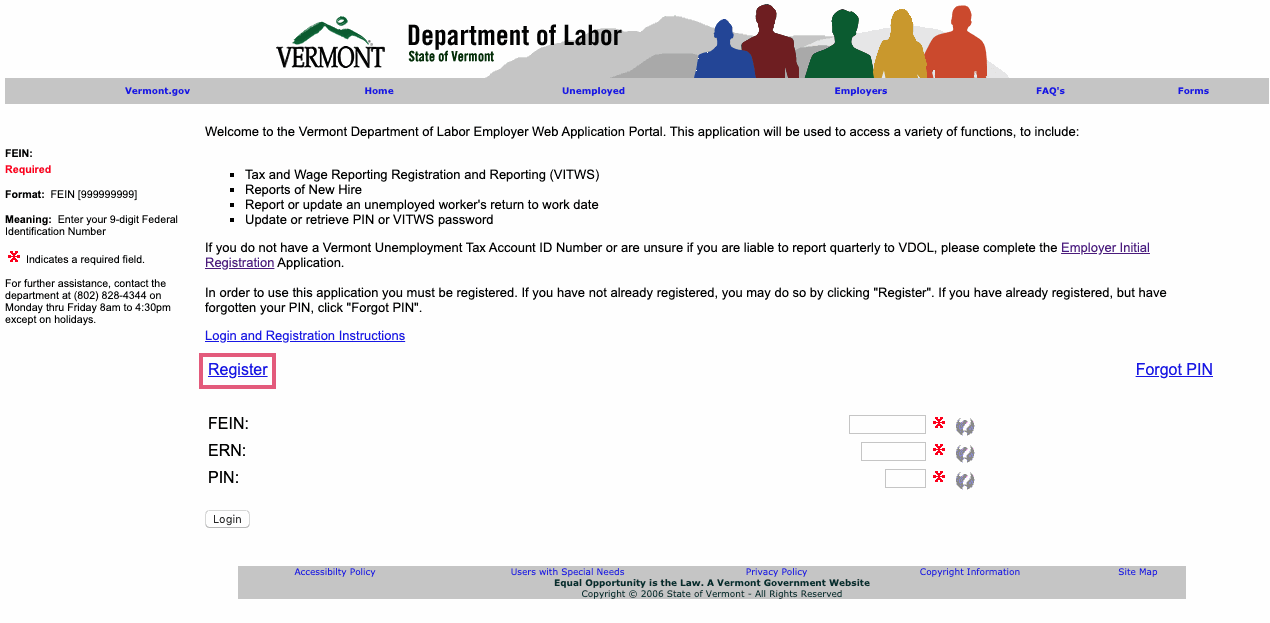 Montpelier, VT 05601-0488