Accounting

:
Accounting: Journal Entries: Canceling Journal Entries
Purpose
This documentation outlines the process associated with reversing journal entries in the Accounting application of Odoo 13.

Processes
To get started, navigate to the Accounting app.

Reversing a Journal Entry
First, we'll want to locate the journal entry to reverse. A simple way to do this is to go to Accounting > Miscellaneous > Journal Entries, then use the filters to find the posted entry you would like to cancel. 

Once you're on the journal entry, click reverse Entry.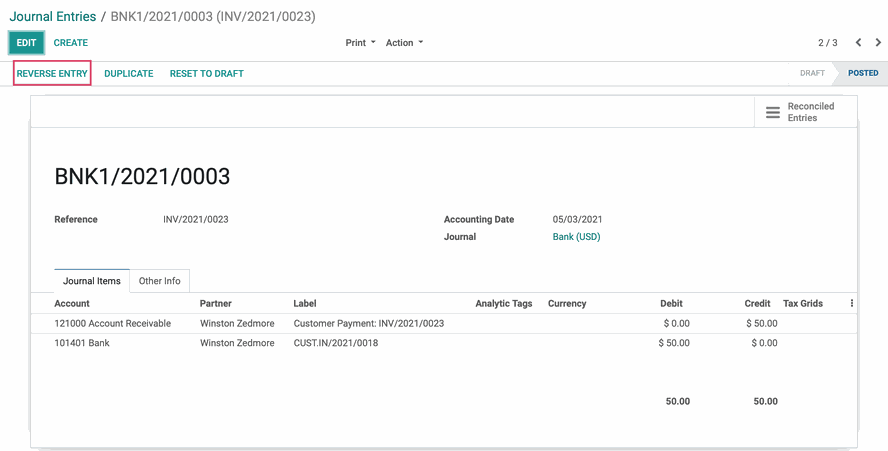 A modal will pop up giving you a few fields to choose:
Reversal Date: Enter the date of the entry reversal. This will default to today's date.
Use Specific Journal: Choose the journal you would like to use, though if this field is left blank, the journal of the journal entry will be used for the reversal. 
When finished, click reverse . 

This will remove the journal entry in the journal, at which point it can be edited and posted again, if needed.