Hibou Odoo Suite

:
Human Resources (HR) Modules: HR Attendance Work Entry Type
Purpose
This documentation covers the installation, configuration, and functionality of Hibou's Attendance Work Entry Type module for Odoo. This module allows you to set Work Types on attendance records.
Getting Started
The first step is to install the module. To do so, navigate to the Apps application..

Once there, remove the  Apps filter, then search for 'Attendance Work Entry Type'. When you're ready, click ACTIVATE.

Good to Know!
The Attendance Work Entry Type module requires the Work Entries and Attendances applications. However, if you do not already have these application installed, Odoo will install it for you during this module's installation. 

Process
Next, navigate to the Attendances app.

Work Entry Types
Then, click on WORK ENTRY TYPES option. If you have existing entries, you'll see them here.
If you don't have any existing Work Entry types, refer to our Time Off Types documentation to create new entries.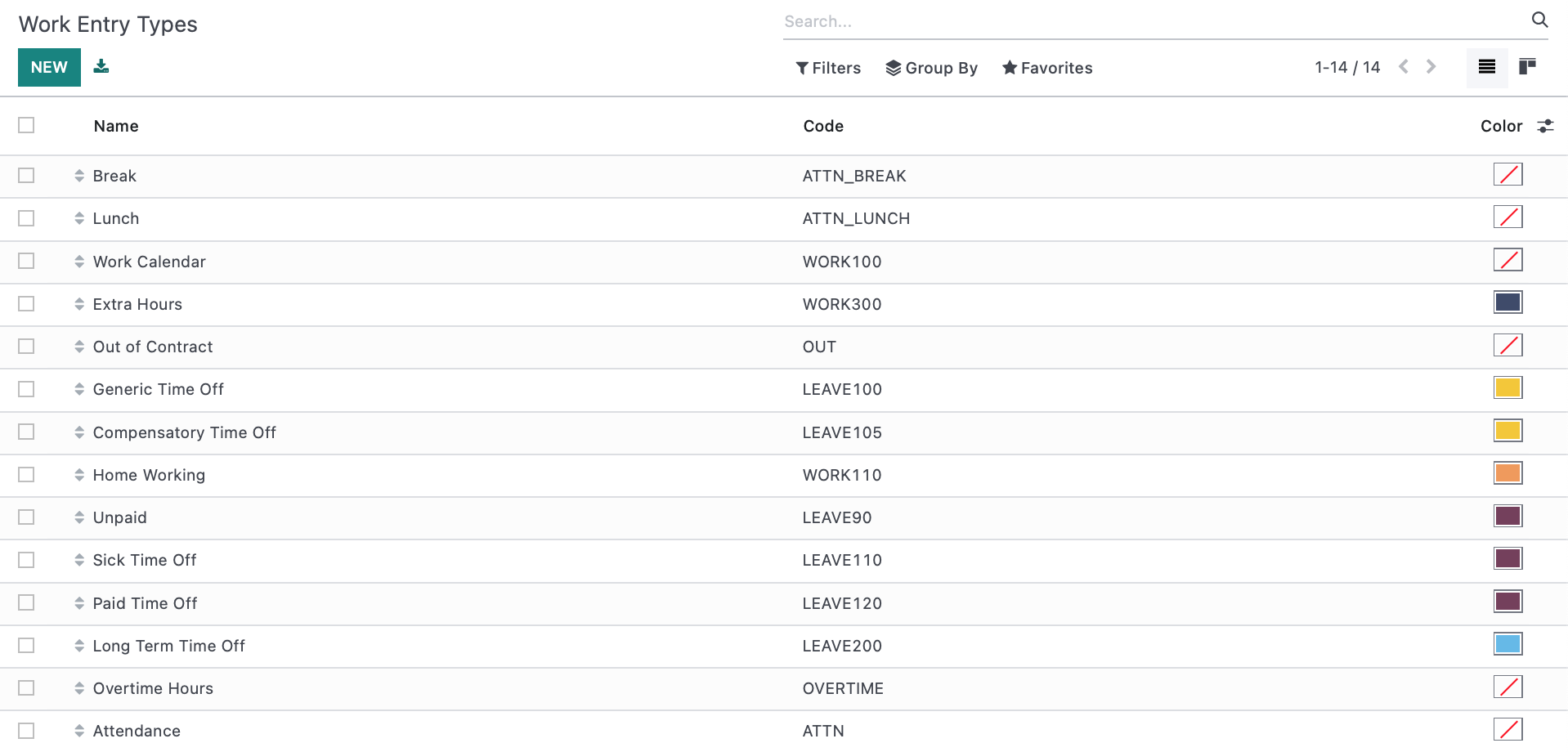 Add an Attendance
Click Check In / Check Out to bring up the Attendances kiosk. Work Entries configured with 'Allow in Attendances' will display here.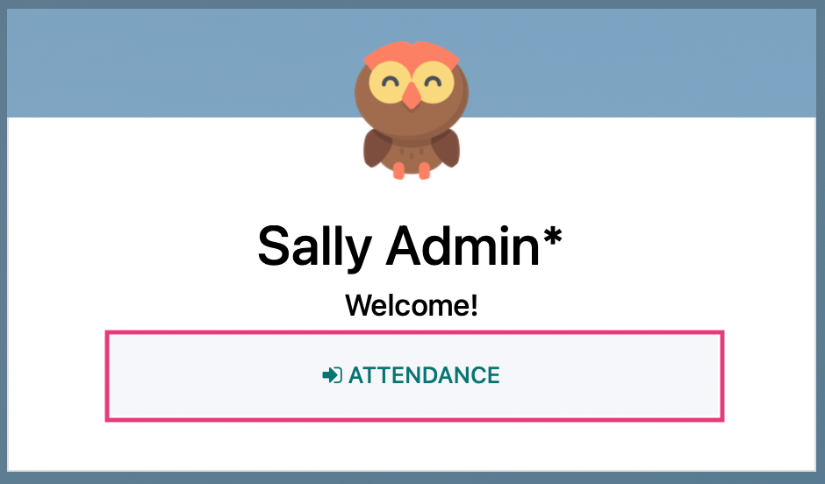 To stop the running attendance, the user will be able to click   Stop.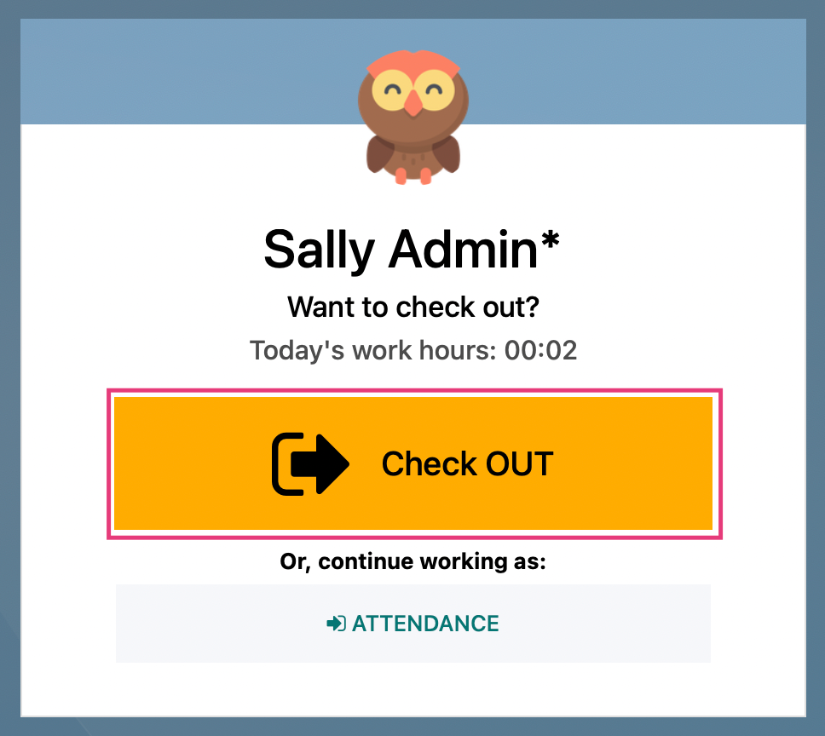 Now, let's go to Attendances.
Here you'll see the attendance that was added, and the Work Type in the newly added column. From this page you can add or modify the Work Types on each attendance entry.