Hibou Odoo Suite

:
Sales Modules: Sale Section Subtotal
Repository Versions:
Purpose
This documentation covers the installation, configuration, and functionality of Hibou's Sale Section Subtotal module for Odoo.
Getting Started
The first step is to install the module. To do so, navigate to the Apps application..

Once there, remove the 'Apps' filter, then search for 'Base Section Subtotal'. When you're ready, click install.

Good to Know!
The Sale Section Subtotal module requires the Sales application and Hibou's Base Section Subtotal module. However, if you do not already have these installed, Odoo will do so during this module's installation. 

Process
To get started, navigate to the Sales app.

Once there, click Create. Select a customer, then, under the Order Lines tab, click Add a Section.

This opens a new line where you can enter a section name. When you're done, click out of the field to save your entry. Next, click Add a Product and add one or more items under your newly added section.

When you're done, click Save.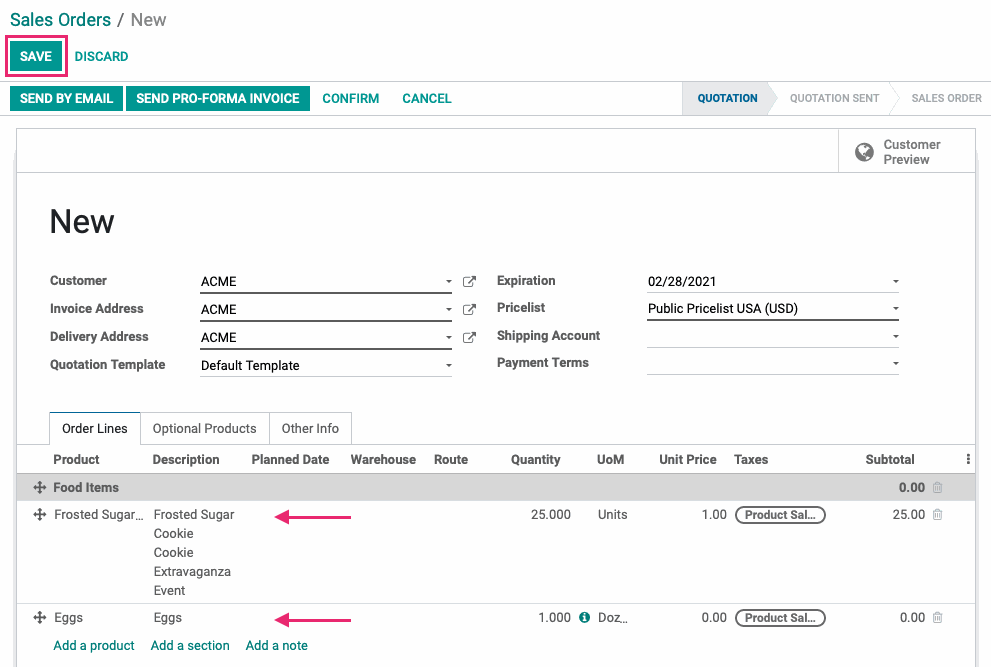 Once saved, you'll see the Section header shows the total for the produc(s) in its section.

You can add additional sections and products, as needed.

Customer Preview
Click the  Customer Preview smart button to see the section subtotals on the customer portal.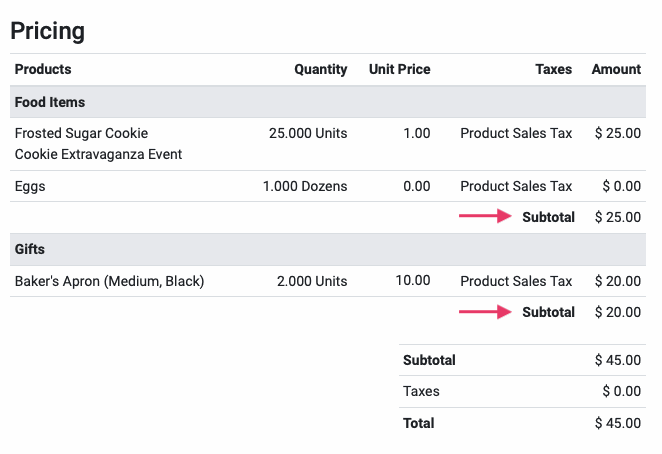 PDF View
Click Confirm, then select Print > Quotation / Order from the action menu to download the PDF order.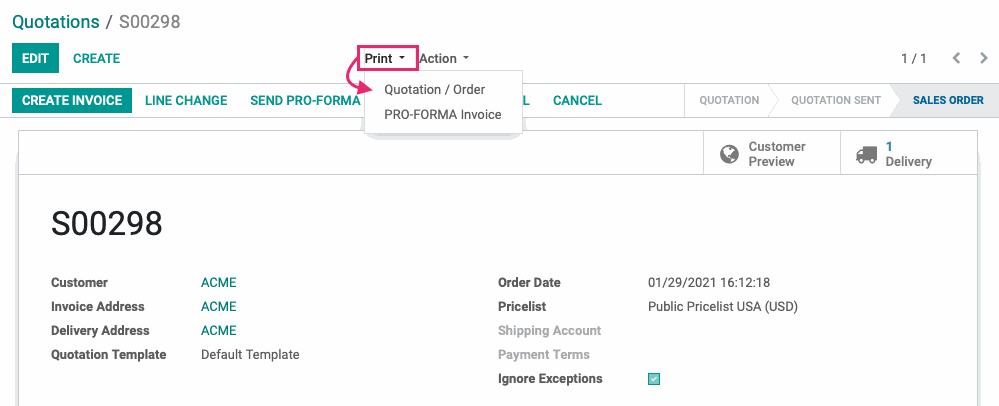 You'll see the section subtotals reflected on the PDF file, as well.