Hibou Odoo Suite

:
Inventory Modules: GLS Netherlands Shipping
Once you have added a customer and your desired products to the sale order, select the GLS delivery Method that you created. To fetch a rate from GLS, hit the  Get Rate button. 

To add the retrieved shipping rate to the sale order as a line item, hit the   add to order button. 
You will see the delivery product associated with the delivery method appear on the sale order along with the delivery cost that you fetched from GLS.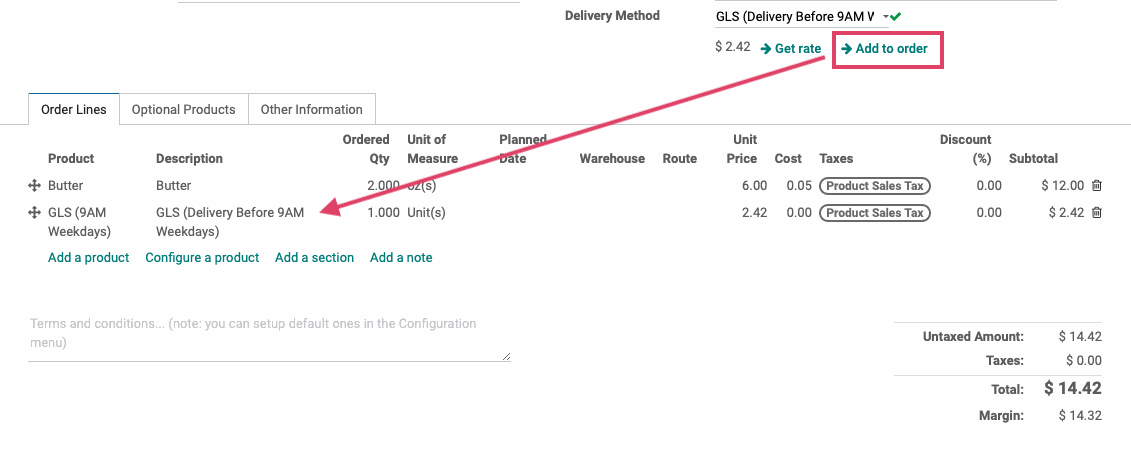 When ready, hit Confirm.