Website + eCommerce

:
Reporting
Purpose
This document covers the reporting aspects of the Website application in Odoo 15.

Process
To get started, navigate to the Website App.

Reporting
Once there, go to Reporting > Online Sales.

This will show your Online Sales Analysis.

Click on MEASURES to add/remove variables from your report.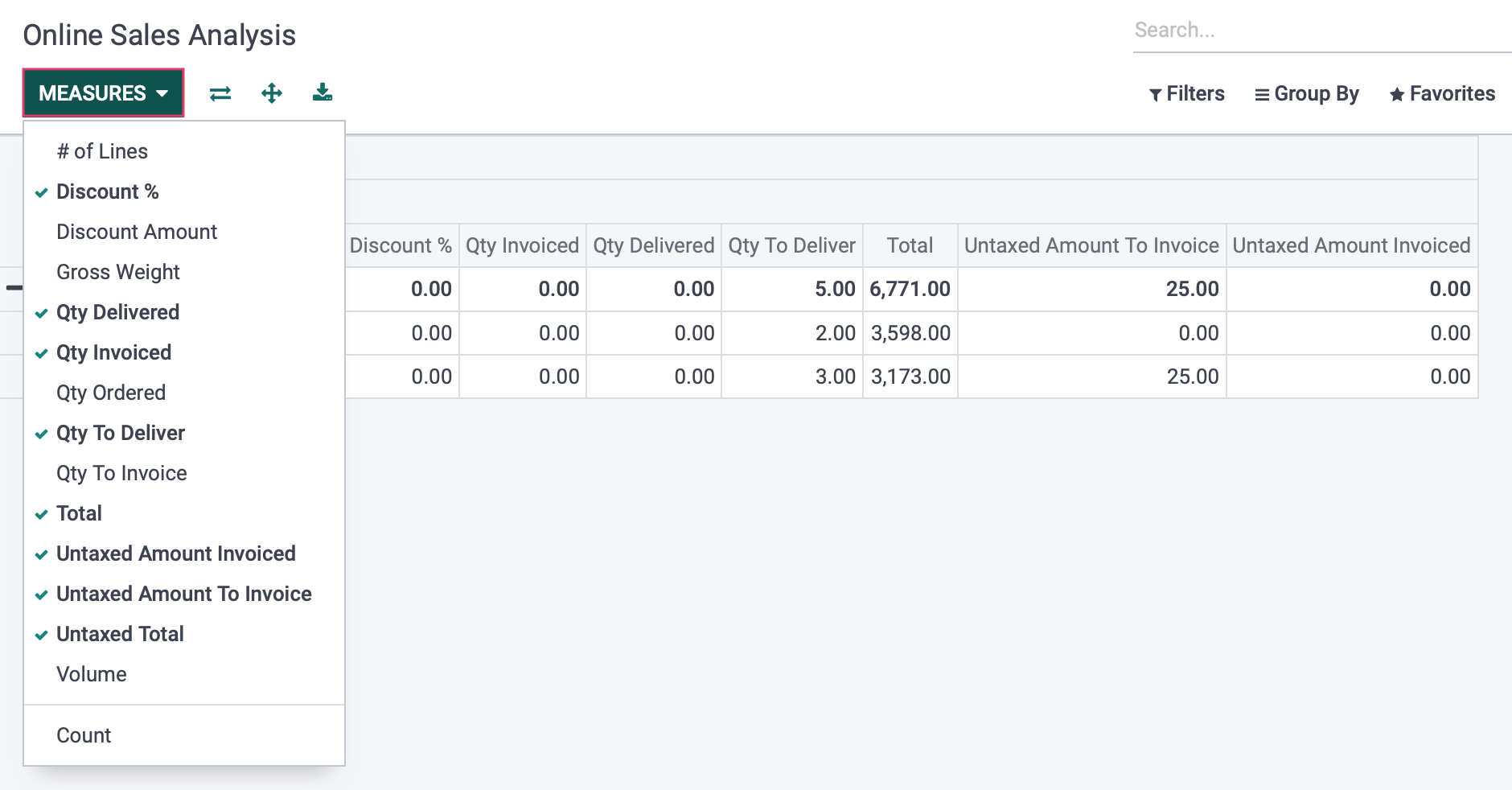 You can also use the  Filter mechanism to further specify the details on you want to see on the report.

The  Group By mechanism allows you to properly organize your data in an easy to read hierarchical format:

This also allows you to search particular time frames: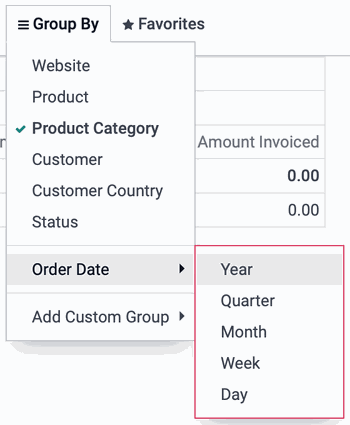 You can also customize the data shown by adding a custom group which will open a dropdown menu with options for you to choose from.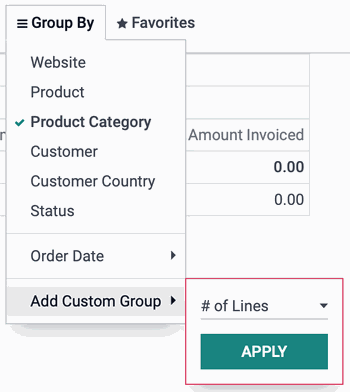 Under the  Favorites option, the Save Current Search option allows you to save the report template for future use. You can also add this report to a google spreadsheet however you will need to have your google drive connected to your Odoo database.

You may also save this search combination so it will be the default filter when you view your reports, or so everyone may use it:

Spreadsheets
You can link your curated searches to spreadsheets by selecting the
Link Menu in Spreadsheet
option below the 
 Favorites tab.

This will bring up a modal window with a dropdown selection for you to choose which spreadsheet you would like to link this pivot to:

An option to add this data to your analysis dashboard is also available under the  Favorites tab: