Website + eCommerce

:
Visitors
Purpose
This document covers the Visitors menu options with the Website application in Odoo 15. 

Process
To get started, navigate to the Website app. 

Visitors
From the main overview, click Visitors > Visitors. 
This will bring you to a screen showing you, in Kanban view, all the visitors to your site. From this view, you'll see quick links to email or send an  SMS  to the visitor from this screen. Select a visitor to view their information card. 

Note: Depending on the applications installed, the smart buttons on the visitor information cards may vary.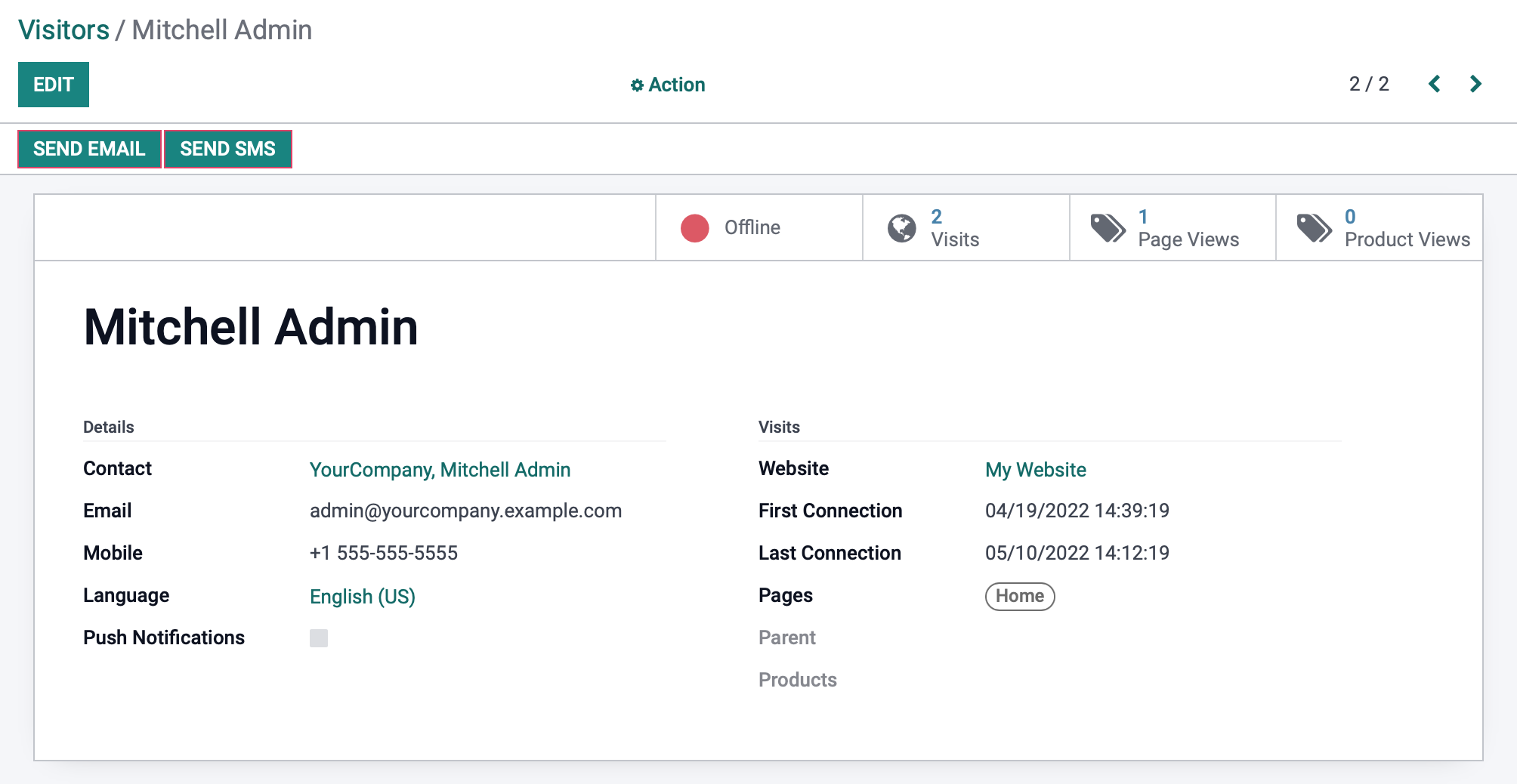 We are then brought to the information card for the visitor that has a few smart buttons:
  Online Status: If the visitor is a registered user, their online status is presented here in red for Offline, or Green for online. 
 Registrations: If the Events app is installed, t

his button will bring you to a page showing all of the events that this visitor has registered for.



 

Visits:

This button indicates how many times the visitor has been to your website. 
  Page views: This button indicates the number of pages a visitor has been on, and if clicked, will show you a list view of every individual URL they have visited. 

  Product views: Clicking this button will show you a list view of all of the products on your eCommerce site that the user has visited.
Views

Here you are given a list view of unique visitors to your site, the information of which URL they visited, what products they spent time looking at, and the date and time of their visit. You can add to this page by selecting the    icon and selecting  Add Custom Field.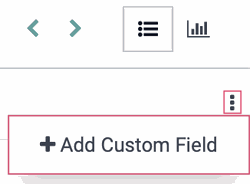 This will open Odoo Studio, where you can choose which fields you would like displayed: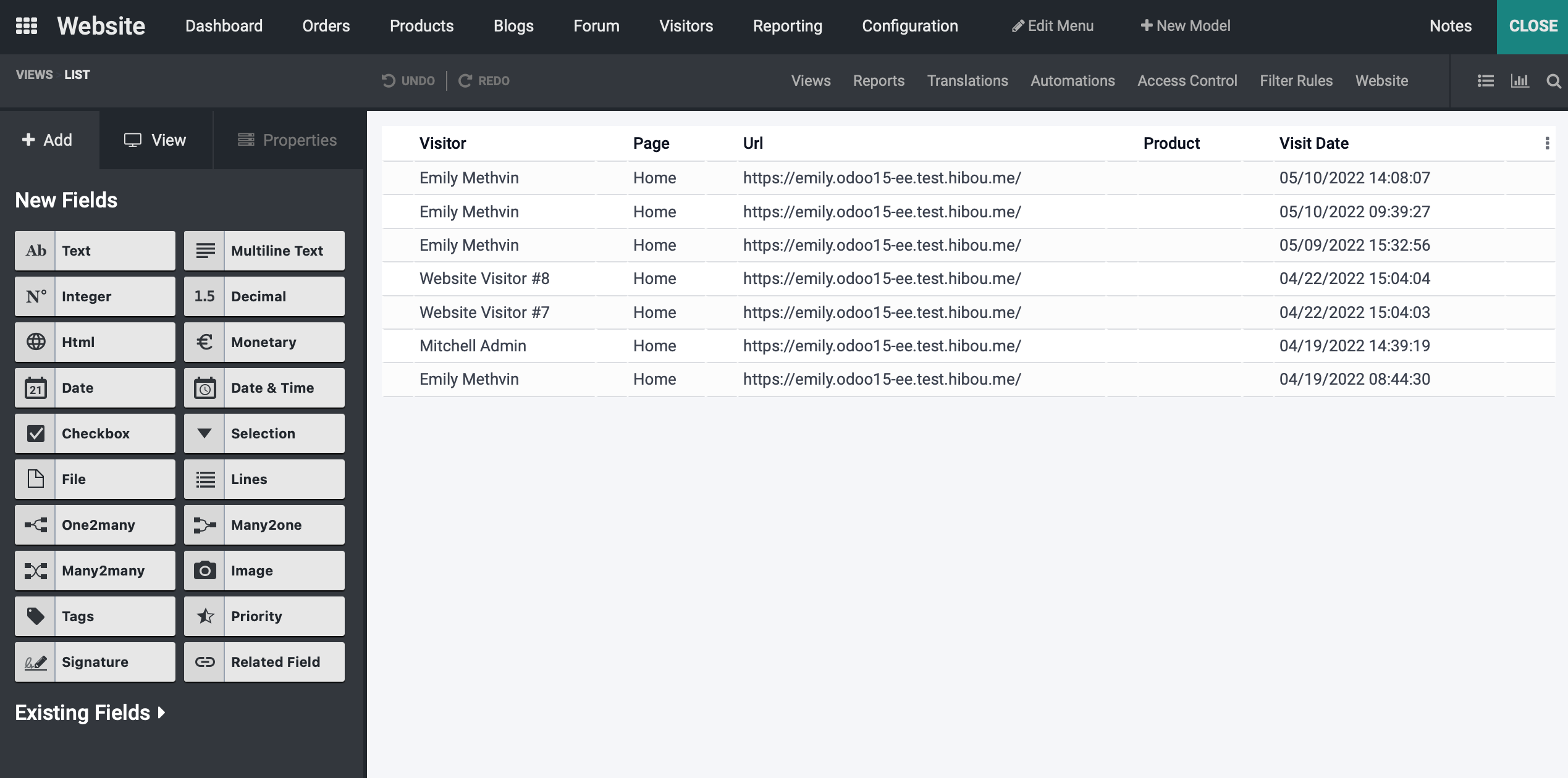 Select Close when you have made the desired additions. For more information on Studio check out these documents.
You can  Filter through this page to display data within desired parameters: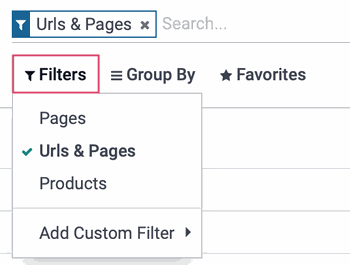 You can  Group By visitor, URL, product, or any other field to display specific data: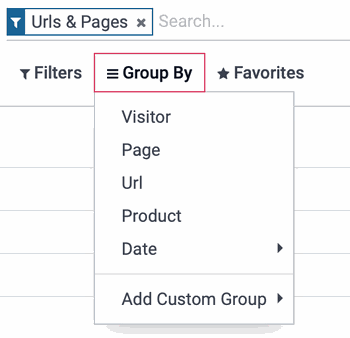 You save any specific searches to be your default filter, or to be shared, via the  Favorites key: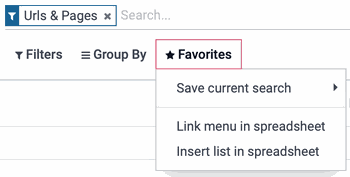 You can also link your Page Views or specified searches to a spreadsheet thought the  Favorites key if you so choose.
Looking to scroll through more results without changing pages? Don't forget that you can click into the results (represented above with 1-80 / 781) and change the search range to keep you on the same page and keep you from needing to reload more data lines!