Scheduling

:
Time Off / Leaves: Time Off Allocation
Purpose
The purpose of this documentation is to explain how Time Off Allocations are created and requested in the Odoo 13 Time Off application.

Good to Know!
Second Approval
If this Time Off Type requires a second approval, the request moves to the SECOND APPROVAL phase. The employee in charge of the final approval will then click VALIDATE.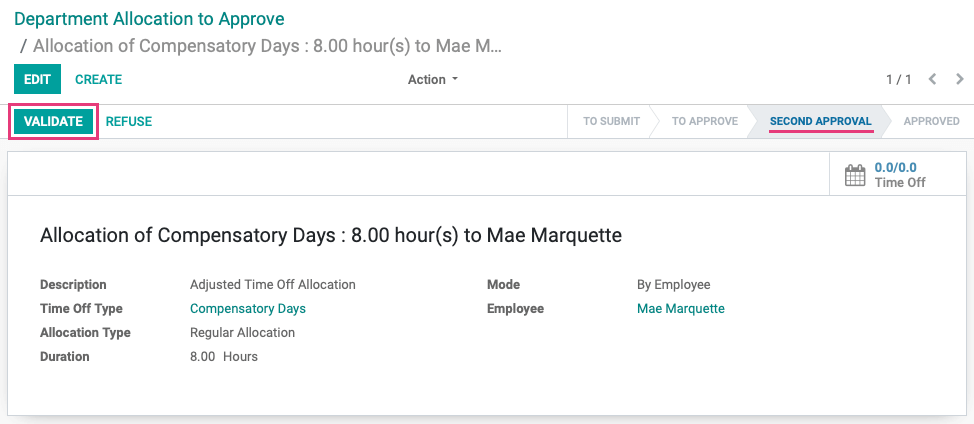 Once approved, the  Time Off smart button will reflect the allocated time off and the employee can now request time off against the allocation.

Employee View
When an employee goes to the Time Off app, the default view is the dashboard and the allocated time off will be listed at the top of the page. For a guide on requesting time off, please read our Time Off Requests documentation.