Scheduling

:
Attendances
Purpose
The purpose of this documentation is to demonstrate and give an overview of the Attendances application of Odoo 14. The Odoo Attendances application functions as a time clock. Employees can check in and out using a PIN if desired, and management can see at a glance who is available at any given time. 
Process
To get started, navigate to the Attendances application. 

Kiosk View
By default, the application opens to the kiosk view, allowing employees to quickly create a new check-in record.   
To check in or out, click the  Icon.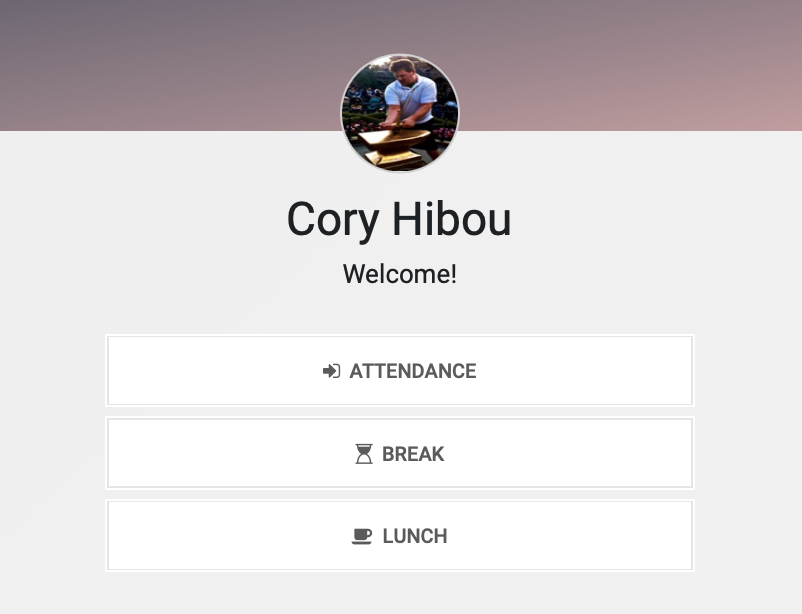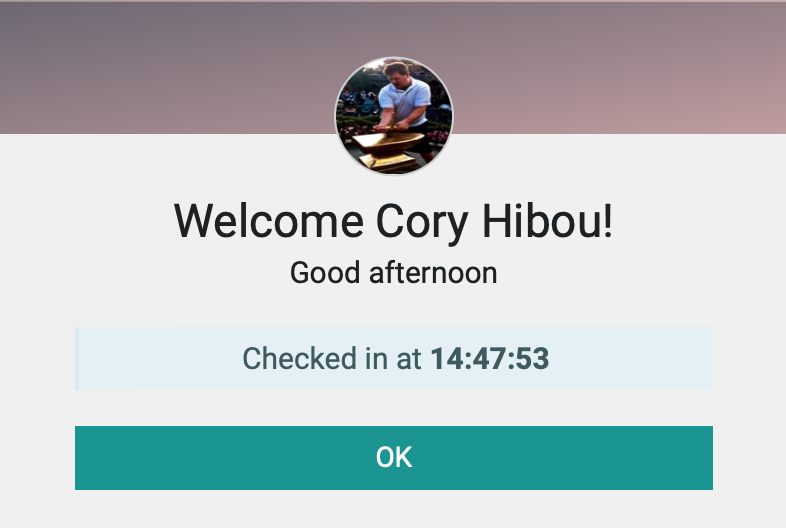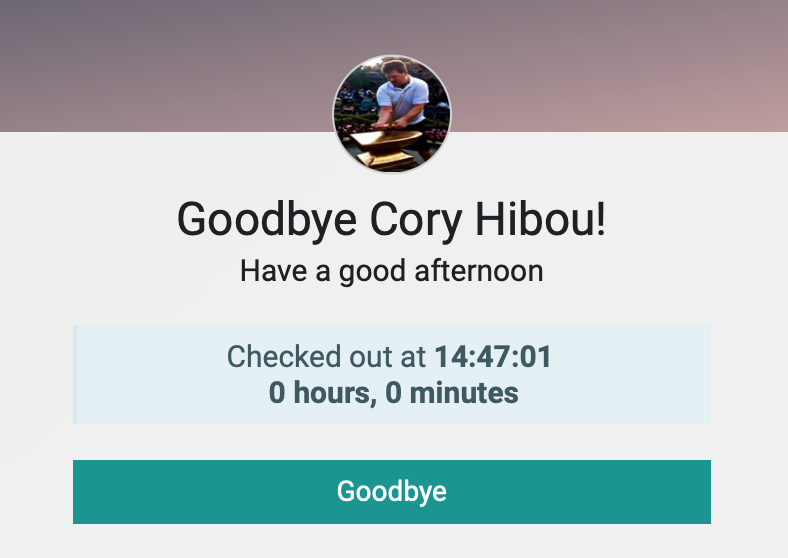 Managing Attendances
From the navigation menu, select Manager  > Attendances to see a list view of the day's current timeclock entries. 
Managers can open any record to edit the Check-in and Check Out timestamps, or create missing entries to assist forgetful employees. 

Checking in with Badges and PINs
Note: The ability to clock in with a PIN is the only configuration option for this app, found under CONFIGURATION in the navigation menu. 
For more information on setting up a Badge or PIN number, see our Employee Set-up document. 
An alternative kiosk mode is available in the menu bar. Select Kiosk Mode to open it. 
You will have the option to scan your badge barcode, or select employee and enter a PIN instead.