Field Service

:
Configuration: Map Configuration
Purpose
This document explains how to set up the map feature in the Odoo 15 Field Service application.

Processes
To get started, navigate to the Settings app.

Under the Integrations section, click  Get Token under the Map Routes field.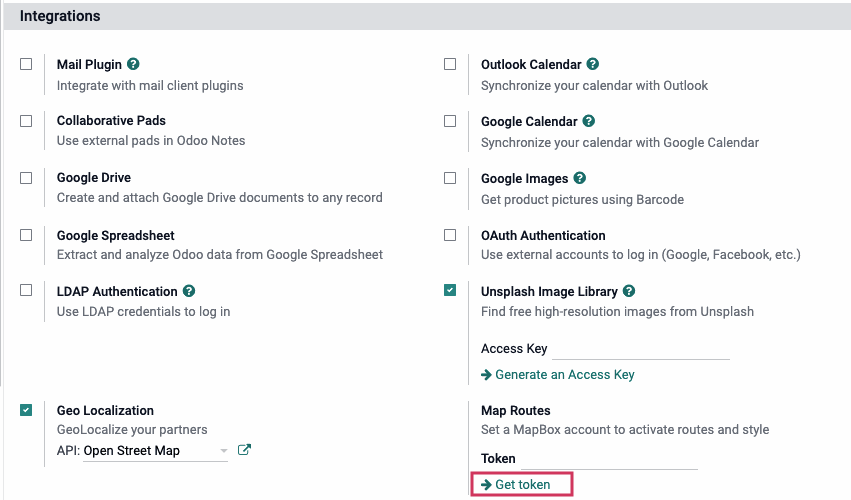 This takes you to the MapBox home page in a new window. Once there, click Start Mapping for Free.
Complete the form on the next page to create an account, and follow instructions to verify your registration. Once you're logged in to MapBox, click + Create a Token.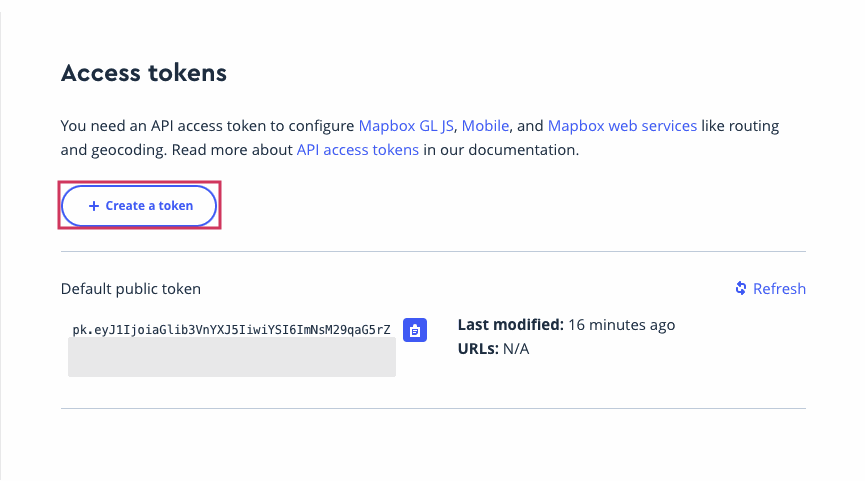 Give your token a name (e.g., "Odoo"), leave the default settings, enter the URL for your Odoo database and an additional URL for other URLs that may use this token, then click Create Token. You'll be asked to confirm your password.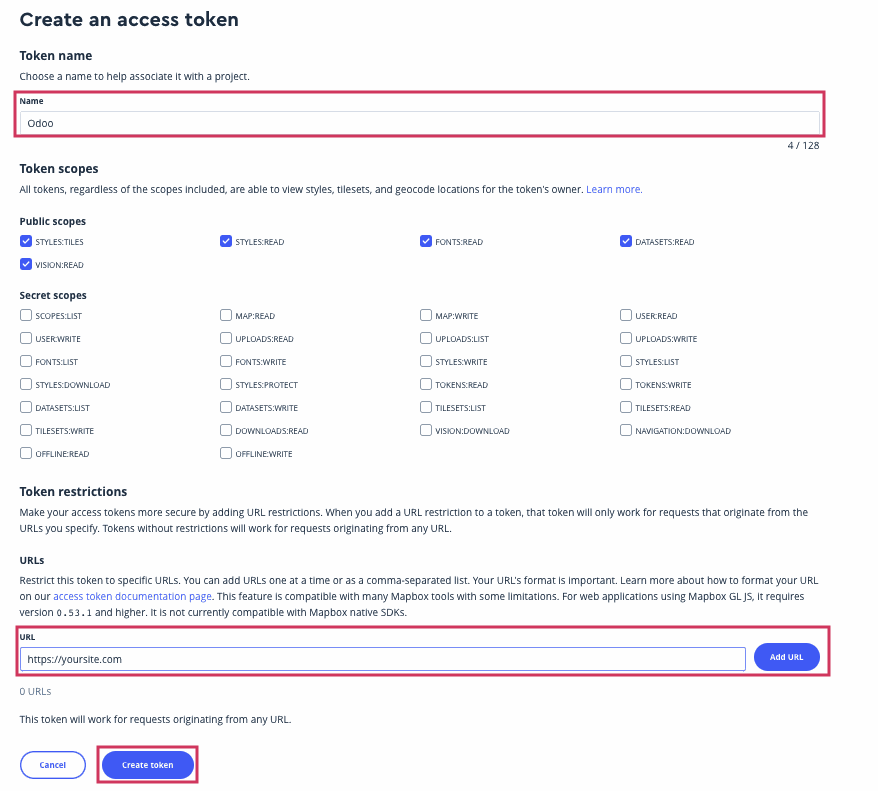 This takes you to your Access Tokens page. Click the clipboard icon next to the token you just created and head back to Odoo settings.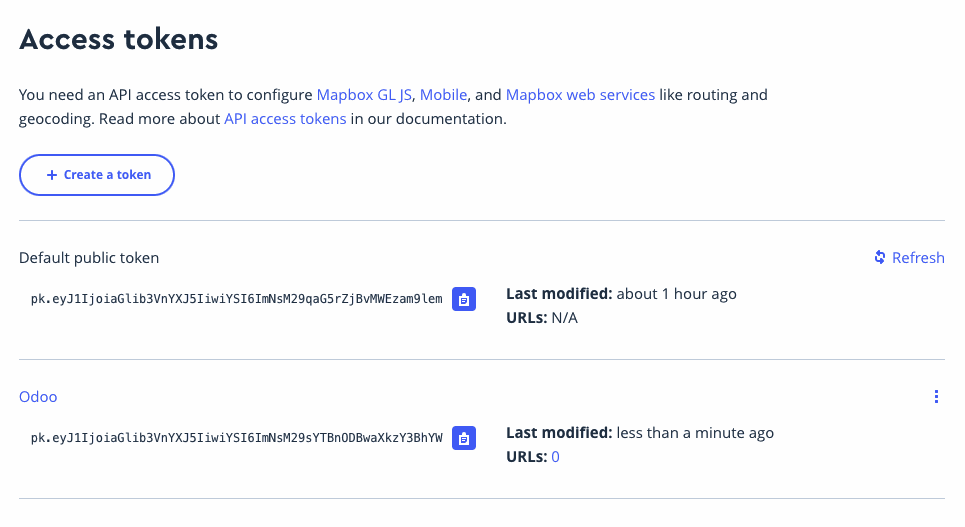 Under the Integrations settings in Odoo, paste the token you copied into the Token field under Map Routes, then click Save.