Just before the month is up, we are finally, FINALLY, posting our thoughts from this year's Odoo Experience. While our Owners and Founders, Jared and Kaylie Kipe, have attended multiple events in Belgium in previous years, this was the first Odoo Experience where other team members got to go as well. Myself and Mishael were lucky enough to be invited along to experience Odoo at Odoo Experience and we had a great time.
Before I get into my own Experience, let's cover just a couple of the highlights that Fabian went over regarding new, and maybe more importantly, improved features. (If you'd like to read the full released notes, you can do that here: Odoo 16 Release Notes!)
Speed!
A major focus on this year's release is to improve performance across the board while using Odoo, which has resulted in the fastest performance ever seen using the platform. To measure against another platform that I won't call out by name as Fabian did, we are 8 times faster than some competitors and nearly 4 times fast than Odoo 15. 
Website!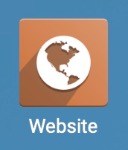 In older versions of Odoo, there was some annoyance to be had when trying to see how your site would appear to visitors by needing to navigate from the front to the back end views then back again. No more! With a new unified interface, the menus for both front and back end have been merged. Not only that, you can now use the website builder to edit in Mobile view mode with a single click. Add in helpdesk, the new LiveChat icon, and image hyperlinks, Website just got even better!
Live Chat!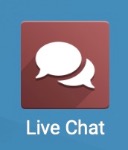 Yeah, we know Live Chat isn't new, but it is getting an upgrade. With Odoo 16, we now have Chatbots. When there is not a real person available to assist, there are now configurable options to assist in gathering new Leads for your sales teams, improve the user experience of Recruitment, and determine if the visitor needs connected to a real operator to meet their needs. 
Purchase!

Bringing in some much needed flexibility to the application, you can now create alternative RFQs and compare to previous ones, view Receipt Status for IN transfers, view Purchase History from the RFQ, and, AND, when the price on a Bill is different than that on the Purchase Order, the cost becomes updated to show the correct cost. Brilliant!
Inventory!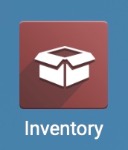 Where do we begin? How about being able to set on the Operation Type whether a Backorder is created automatically? That's pretty great. You can also, on the Operation Type, configure the automation of Batch creation based on Contact, Carrier, or even Destination Country. You can now view product levels in other warehouses when resupplying from a secondary Warehouse, more easily edit the Done quantity on transfer operations. And the reporting! With new menus and a reporting facelift, you should definitely check out the new options! (What, did you think I would do all the hard work for you?) 
Pricing!
Sure, it's not an application, but Odoo has really shaken things up this year with it's pricing model. Check it out! All applications now available to users, with the pricing based on User count, and not a combination of Users AND per application. No more excuses to begin playing around with all of the apps you were curious about, but didn't want to pay for. 
Fabian becomes the "Dark" Knight
Lastly, we now, FINALLY, have Dark Mode for Odoo. Easily accessed and activated, check it out in your menu options. 

I'm going to wrap things up here with a personal note on my trip. I left with more than just a case of Covid that I am still feeling the effects of more than 2 weeks later, but I also go to meet some really nice people from Odoo. I shook hands with Ray Carnes (who is kind of a big deal) and Fabrice Henrion who is a pretty big deal at Odoo in his own right. Beyond those two kind gentlemen, I also got a meet dozens of employees from the Belgium offices of Odoo and so many partners from around the world. I got to eat street fries which lived up to the hype, but unfortunately never got around to eating a Belgian waffle, or as they call it in Belgium, a "waffle." I had a great time and am grateful for the opportunity to go and watch some of the talks firsthand instead of on Youtube (cheap plug: view our talks on Payroll and Commissions from the event!), to meet so many nice people, and to continue to spread Hibou's name around the world. But if it's not too much to ask, can we get a North American event? I'll travel to Canada, South America, Mexico and I'll do it gladly if it means I don't have to be on an airplane for 10 hours. Until then, we'll see you online!