Team Hibou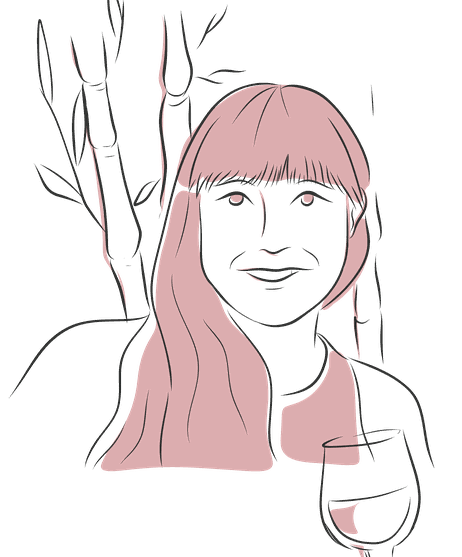 Virtual workforces are becoming the new norm, and Hibou is no exception. Our team members come from a variety of different backgrounds, and are scattered across the United States.
When working with remote companies, it's always helpful to put a face to a name, so we welcome you to the next entry of our Employee Spotlight pieces!
Kaylie, who is located in Washington State, is our Vice President and Lead Project Manager at Hibou. I've had the pleasure of knowing Kaylie for quite a while and can say with confidence that her Odoo know-how rivals only her Star Trek fandom. Enough preamble, let's meet Kaylie!
What is Kaylie's role at Hibou and what does that look like on a daily basis? 
Kaylie is both the Vice President and Lead Project Manager, but those are just two of the many hats she stylishly wears at Hibou. Working directly with both clients, and with
Jared
, to run the inner-workings of our business, her days vary greatly.  
She usually starts with a review of her projects, followed by a quick review of all projects throughout the company. After that, anything can happen! From client calls to task scoping, from general project management and configuration to working alongside devs on a task, from light dev work herself to general internal administrative duties like managing contracts and handling AR/AP. If one thing can be said about Kaylie, it is her impressive ability to balance all of these things at once, while at the same time, helping anyone else on the team who needs her expertise. Kaylie is quicker than a hiccup when it's time to pivot and change directions between multiple objectives throughout the day.
What was Kaylie up to before coming to Hibou?
When Kaylie and Jared founded Hibou, she was in the marketing space but always found her way into general project management with each company she joined. Sure, sure, she was a Director of Marketing at an Inc. 5000 eCommerce company, but she also implemented ERP's and CRM's in addition to helping launch physical retail locations. She has always been drawn to problem solving and developing business solutions, so it was only natural that she gravitate towards picking up these projects. 
By the time that Hibou had grown to a size where Jared needed a little more help, she joined the team full time and hasn't looked back!

What is Kaylie's favorite thing about being on Team Hibou?
Growing a thriving, all-remote company tends to be Kaylie's favorite part of the job. Hibou was started as a company that our founders knew they wanted to give themselves and future employees the flexibility and improved work-life balance that comes from working at home. With that in mind, when Covid-19 hit in 2020, they already had a very well-established team of beautiful minds from all over the United States, who had embraced remote work without sacrificing the community aspect of the company. We see each other on daily stand-ups, have regular team check-ins where we all share our perspectives on how things are going, and we have fun Slack rooms where we all share and learn about one another on a personal level.
What's something new or helpful that Kaylie has learned  since joining the company?
How do you limit this to a single thing?!?  There are three things Kaylie would like to share that many people may already know but - if you don't know - are game changers for navigating around Odoo:
Don't use the back button: Bread crumbs are your friend and keep your context as you navigate around Odoo!

Want to see more than 80 in a set of records? Simply click on the "1-80" at the top of the record set and change the 80 to a larger number.

If you are on Odoo Enterprise, go to your home screen and start typing the application or menu item you want to navigate to. Then click on it. BAM! Fast navigation.
Enough about work! Outside of Hibou, what sorts of things does Kaylie like to do with her time? 
Kaylie loves working on yard and home projects! Being who she is, of course she has a very detailed and organized checklist for home improvements, and there is always something on the list to tackle! For the past several years, that means working outside from spring through autumn, when the Pacific Northwest weather cooperates, of course. Creating water features and turning outdoor spaces into resort-like relaxing retreats.
If she is not found in the yard, she is very likely playing video games like Animal Crossing and Harvest Moon, which also tend to focus on home design and maintaining outdoor spaces.  It is safe to say, Kaylie very much enjoys the DIY lifestyle both in life and leisure!
If Kaylie could have one superpower, what would it be and why?
Being one of our fearless leaders, Kaylie would like to be able to fly, feeling like it would be a really convenient and fun way to get around!
And that's it for now! Thanks for checking this post out and don't forget to explore my awesome teammates' Spotlight articles!