Every so often, specialty pricing becomes a necessity. There are quite a few ways within Odoo to offer a deal aside from an all encompassing discount. From Pricelists, to Promotional Programs, to Coupons! It can all be set up via your Sales Configuration.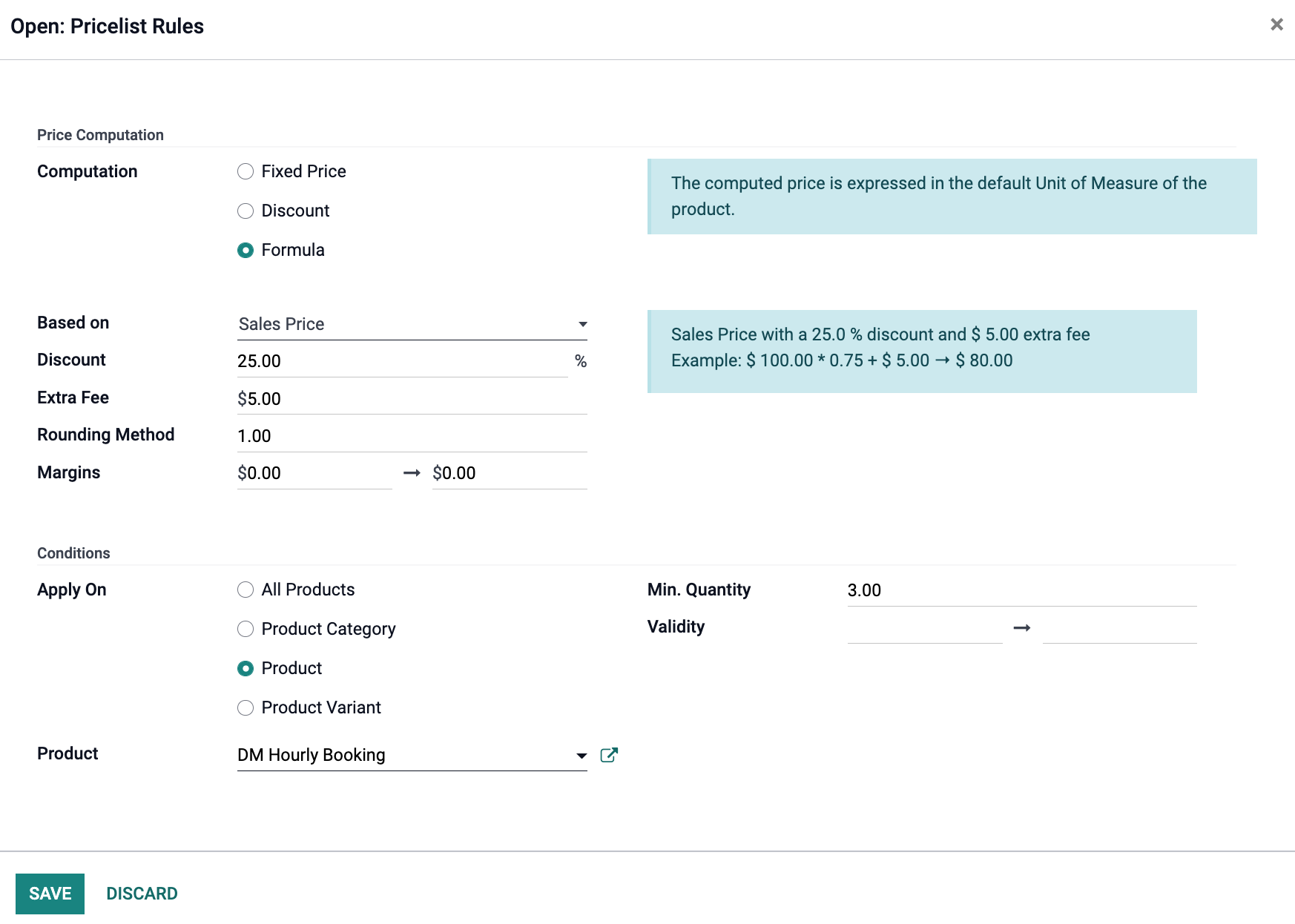 Pricelists are a great way to offer special pricing on a variety of products. Whether it's a Loyalty program for a client you're grandfathering in, or a reseller you want to offer wholesale pricing to, configuring Pricelists are the way to go! The configuration can be done one of two ways, either by having multiple flat prices for a product, or by utilizing advanced price rules. When creating a list, you can base each line on a discount, flat price, or a formula. This rate will apply to either one product, product variant, or product  category. Once a pricelist has been configured correctly, it's as easy as assigning that pricelist to a client! Then whenever an order is put in for that client, the pricelist will automatically populate and the sales rep can adjust their order accordingly.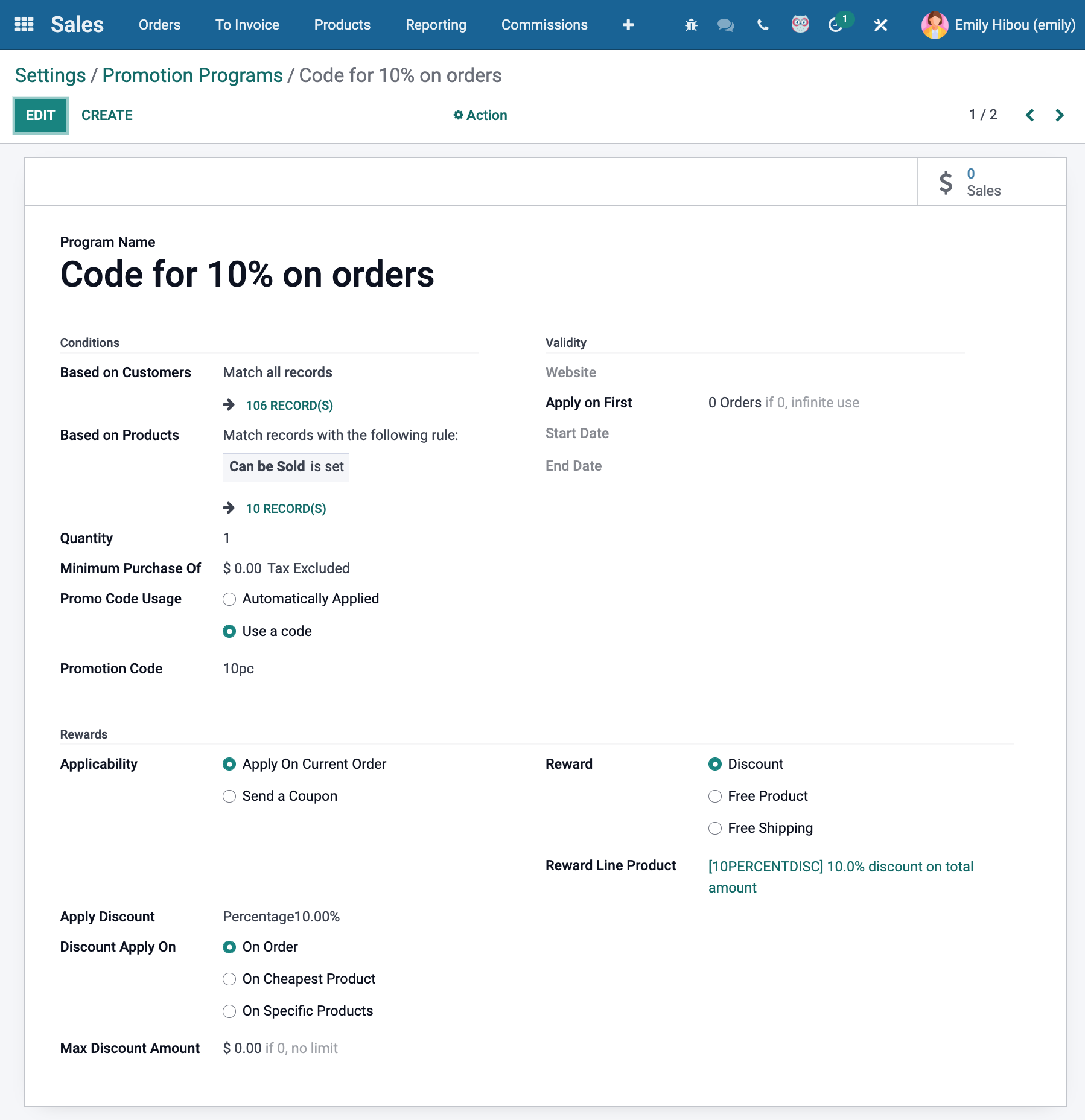 Promotion Programs are great for holiday sales or for getting rid of overstock! The set-up for a promotions program can be as simple or complex as you need it to be. It utilizes domains so you can specify if the promotion is based on customers or products. You will be able to choose whether or not the reward for this promotion is a discount, free product, or free shipping. Is the promo good for the immediate order or does it print off a code to use for another purchase? You can even set these to be limited deals with a first come, first serve basis for things like limited edition items!
Coupons are a great way to offer specials on individual items or package deals. With Odoo, you'll be able to email out unique codes to individual customers. The set up is very similar to promotional programs with the main difference being that they are based on products and not on customers. Does the coupon take effect after a minimum purchase amount? Is there a cap on how many products this discount can be applied to or a maximum discount over all (i.e. Up to $30 off a purchase of $150)? Once the configuration is complete you'll be able to choose how the coupons are generated, whether it's up to a certain bulk amount or for a selected number of customers!
With all of these great ways to offer deals, you'll have no trouble at all setting up specials especially as we get closer to the holidays. But if you do have any questions, Hibou is happy to help! Reach out via the contact form below and let's talk about your business needs!