Hello Hibou readers! It has been a minute since I penned one of these articles and just wanted to check in briefly to cover a few of the things we are working on! People know us as "The US Payroll Partner," and yes, while we are that, we are constantly working to try and better our company and our products for both our contracted clients, and our super subscribers! Also, if it wasn't apparent, I adore alliteration. But let's get into it!
We have been talking about how to move our modules away from hibou.io and into the Odoo app store. We have some modules that we think are pretty great and beneficial to other Odoo users, and are firming up our move to that model. You'll have to stay tuned for details, but when I know, you'll know. 
We've mentioned and posted about it before, but we expanded about a year ago and now have a sister company in Peru! We have had a few of our US employees with familial roots down south, and we had an opportunity to grow so we did! Our senior devs on the northern side have been working hard to get our new crew up to date on Odoo, Python, and various APIs to hopefully soon benefit Odoo users all over the place with their work!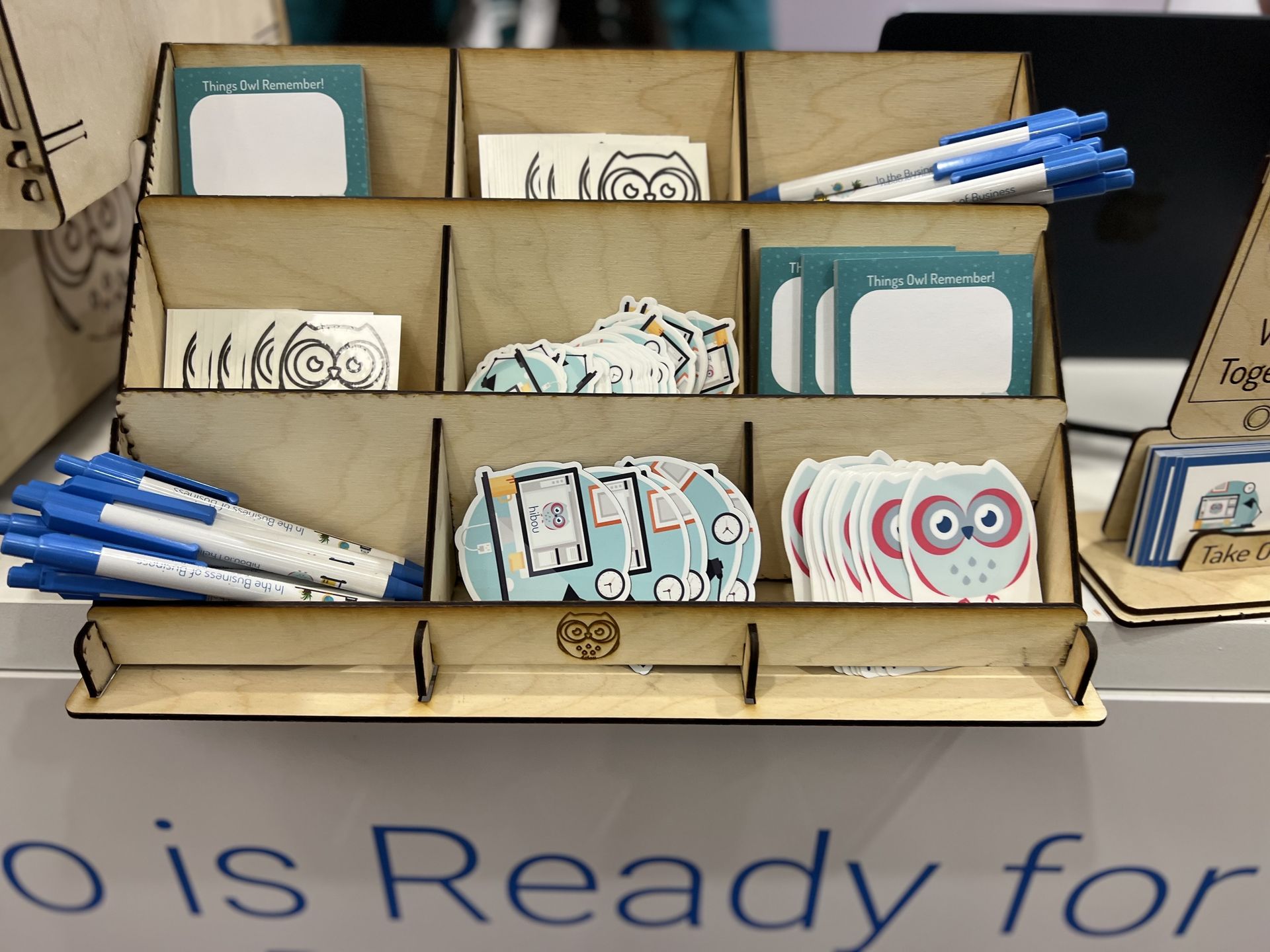 We are mere months away from the release of Odoo 17! A new look, new features, improved performance-all the things we have grown accustomed to with this platform as each new version is released. And of course, a new release just wouldn't feel right without a trip to Belgium for Odoo Experience! We were KIND OF a big deal last year due to the swag we brought and people were eager to answer Odoo trivia for a chance at one of our magnets, pins, pens, and stickers. We also had beanies, mousepads, sticky note pads, keychains, overall a pretty healthy selection and this year, not to put too much pressure on her, but Kaylie has confided in me that she will be stepping up our game. 
Just like Love and Marriage, you can't have one without the other (did I just reveal myself to be older than I think I am??), we can not be expected to travel half way across the globe for Odoo Experience and then NOT come back and participate in Odoo Days! It also looks like we will be in good company! 

That's right, we have secured our booth in Buffalo and as a Colorado resident, I am very much looking forward to seeing Buffalo in November. Maybe we get to see some of the fall colors that the northeast is known for, maybe I get some sweet, sweet snow, but one thing for sure is that we will be demo-ing one of our modules for any one in attendance. And yes, maybe we will have more beanies. Or scarves. Or mittens. I wonder how hard of a trivia question one would have to answer to get a whole set?? I need to talk to Kaylie!
If you haven't been keeping up with the latest Odoo news, first off, how dare you, and second, my guy Ray Carnes has been doing a pretty good job getting the information out there. There are lots of people out there doing the work and spreading the word, but I prefer to get my news from Ray. Call me crazy, but if your news source isn't known for wearing a sparkly purple hat (IYKYK), then I don't want to hear it!
So there it is, a brief look at the moves were making, both digitally and physically. I hope to see some of you in person in Belgium or in Buffalo. Come by, say hello, answer a question and win a prize! We'd love to see you and answer your questions about our work with and in Odoo! 
(Author's Note: The above has about a dozen exclamation points. I am aware. I will not apologize. Thanks for reading!)