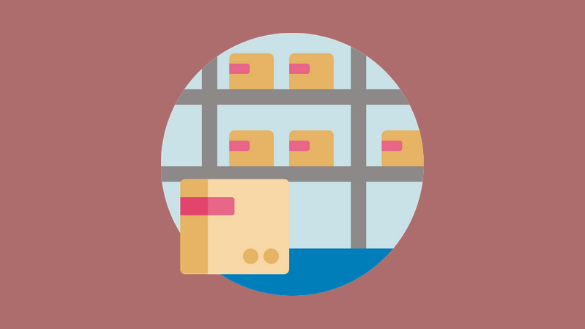 Understanding Transfer Statuses

Certification: Odoo 14 Inventory
Master the Odoo 14 Inventory Application
An Hibou Elearning Course
Inventory is a feature-rich application and one of the more complicated pieces of Odoo to learn. Like all of our courses, we've broken it down into small bites, which makes learning Inventory for Odoo 14 a piece of cake! 

So, what's in the course? In short: a lot!
To start out, we'll cover different Configuration settings for this application as a whole. Then, we'll move into Basic Product Configuration where we'll cover variants, category settings, the different smart buttons on the product template, replenishment routes, and stock moves.

Warehouse Management: You'll learn how to configure one warehouse, or multiple warehouses. We'll show you how to add locations within those warehouses, and  talk about the difference of each location type.

You'll learn what Operation Types are, how you can use Rules + Routes and Putaway Rules to get your products exactly where you need them to be.

Maintaining Stock Levels: Keeping products in stock and ready-to-deliver is key in running a successful warehouse, and that's where Reordering Rules and Replenishment come in - and you'll learn how the scheduler keeps Odoo Inventory running like a well-oiled machine. 

Keeping Count: See, first hand, how easy it is to complete an Inventory Adjustment, or write off unusable inventory the right way with Scrap Operations. We even explain, in detail, how Barcode Operations make inventory management a job you'll look forward to. 

We cover the set-up and usage of Shipping Methods in Odoo 14, as well as basic carrier connector configuration. You'll learn how to apply shipping to settings, set-up a shipping product, and make your shipping costs work with your business.

By using Lead Times, you can always be sure your product gets to your customer when they're expecting it. We'll show you how to use these lead times in conjunction with one another, and the formula behind each one.

Finally, we'll show you a standard Inventory Workflow for someone who processes stock on a daily basis, and we'll also explain what all of those Transfer Statuses mean!

The goal of this course, and all of our Hibou Academy courses, is for you to have a full, working understanding of each application. You'll learn from the pros through video, documentation, and knowledge checks.