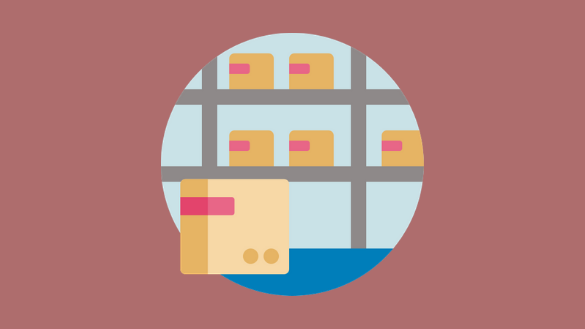 Master the Inventory App
Odoo 14 Certification Training
If you've been searching for the best way to learn Inventory for Odoo 14, look no further. In this Hibou Academy course, we cover every facet of the application with the goal of your full understanding by the end of the course.

Our eLearning Courses for Odoo Include:
Screencasts: In each lesson, you'll see each click we make and scroll we take to reach the final destination. This makes it easy to follow along and learn by doing.

Technical Documentation: Our free Odoo documentation is a perfect complement to each recorded lesson, and provides step-by-step methods in configuring and using each Odoo application.

Test Yourself: Just to be sure you picked up what we we're laying down, we've added some course-focused questions to each section.

Course Certification: At the end of the Inventory course, you'll have the opportunity to take a final Hibou certification, just for Inventory. Take it over and over until you pass - then print out the certificate and show it off to your friends!
A Quick Outline of the Odoo 14 Inventory Course
Inventory Configuration: Find out how to tweak all the settings that make up Inventory.

Warehouse Management: Add one or more warehouses, and see how they work together to keep track of each product down to the aisle and bin.

Basic Product Settings: Proper configuration is paramount to keep your inventory running smoothly. We'll show you what's what!

Reordering Rules: Whether you purchase or manufacture, Reordering Rules will keep your stock stocked.

Purpose of Scheduler: Keeping up with product demand is no small task. Learn how Odoo uses the scheduler to keep working when you're not.

Traceability: Track your products with lots and serial numbers, and even implement expiration dates to keep things fresh.

Consignment: Learn how to account for products in your inventory that don't belong to you.

Inventory Adjustments: Keep your numbers accurate with quick, easy, and flexible inventory adjustments.

Scrap Orders: It's important to account for unusable and expired inventory. Scrap orders help you do just that.

Understanding Transfer Statuses: We'll explain what each status means in Inventory, and what the next steps would be to complete the transfer.

Barcode Operations: Make inventory a nearly-hands-free breeze by using barcodes for transfers and inventory.

Shipping Methods: We'll show you how to configure and enable the shipping options for easy outbound deliveries.

Lead Times: Find out how Lead Times are used to add a buffer around your operations and keep your delivery dates reasonable and attainable.

Inventory Workflow: See it all come together in a final Inventory Workflow, from start to finish.
We make learning fun and easy with Hibou, and the Inventory application is just one piece of the puzzle. Try before you buy with our free Odoo 14 Essentials course to jumpstart your Odoo Functional Training journey!