ODOO IS A
Restaurant Management Software

A restaurant owner wears many hats. The bigger the restaurant, the more intricate the processes behind the scenes. Good news! Odoo is built for multi-tasking all from one login!
Below we've summarized 6 different Odoo applications to get you well on the way to high productivity in the restaurant industry. With these apps, you'll be able to:
Select tables from your floorplan with one touch and easily take orders and collect payment.

Automatically compile the ingredients you need to replenish with each order.

Keep on top of your vendors, bid for the best prices, and submit compiled orders quickly.

Ensure your inventory is rotating efficiently and always fresh.

Plan coverage so you're always staffed, giving your employees easy check-in and check-out procedures.

Account for every aspect of purchasing, employees, inventory, and more through an integrated accounting system.
These are just the basics! If you need more, Odoo has it. Get in touch with us for a free demo and see how Hibou can streamline your restaurant business!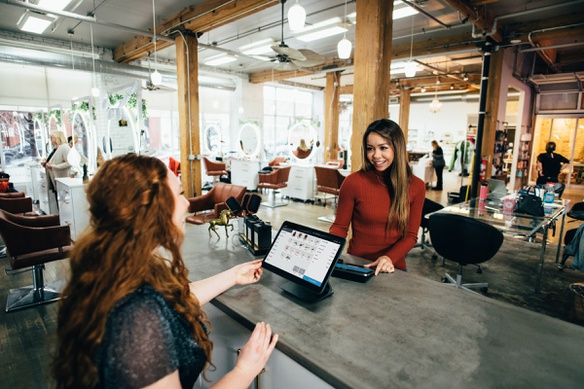 Point of Sale for Easy Transactions

With the Odoo Point of Sale (PoS) application, you can easily create a register with a floor plan to match each location in your restaurant, bar, or cafe. You can even offer loyalty rewards!

Your employees can use a computer, tablet, or even smartphone to seat guests and take orders. Configuring payment methods is a breeze - and Hibou makes it even better with our
PAX integration
. Accept credit cards at your restaurant in a snap.
At the end of the day, simply close your register and your inventory will be up-to-date!
Purchase to get the Best Pricing

Odoo Purchase is a must-have when running a restaurant. When paired with the Inventory application, you can easily ensure you always have stock on hand based on actual demand.

When you sell an item from your PoS station, Odoo will evaluate which ingredients are used against what you have on hand. If you're running low (and you determine what "low" means), it will generate a purchase order for your preferred vendor.

If you have several vendors that you'd like to get bids from, Odoo can do that too! Send out a call for tender to each vendor and accept one - or more - that offers you the best price.
Manufacturing to Manage Food Prep

Manufacturing management isn't only for electronics and furniture! In the context of restaurants, it can be a great time saver.
Here, your ingredients are the components of your final product. Each time that product is sold, the Manufacturing app processes what was used and updates your overall demand.
Paired with the Purchase and Inventory applications, this will be the core of your daily behind-the-scenes operations and keep everything flowing according to plan.
Inventory to Stay Stocked

Inventory is how you'll track stock for all of your ingredients, set stock minimums, set lots and expiration dates. But, we all know that restaurants aren't just food!
This application will also track your supplies, promotional items, and furniture - and track your preferred vendor on each. Additionally, you can manage your consumable goods - like napkins and toothpicks, and other items where you don't need to account for each individual piece. Instead, you know when you're getting low and can easily restock with Odoo.

And of course, this app works in real-time as the source of truth behind the Manufacturing and Purchase applications.
Accounting to Maintain a Happy Bottom Line

It all comes down to the bottom line, and if you're like most business owners, this is one of the most stressful aspects. With Odoo, you can bring that stress level down a few notches!


The Odoo Accounting application surpasses the leading software because of its overall integration potential and functionality.
Creating your chart of accounts, configuring journals, using analytic accounting - it's all as easy as pie with Odoo. You can rest easy when you use Odoo as your accounting solution.
Planning + Attendance for Shift Coverage
These two applications work together to not only keep your schedule updated and accessible but to also ensure each shift has employees in the required roles staffed to keep you sailing smooth.

The Attendances app allows employees to quickly clock in and out with a badge ID, or even by scanning a badge barcode.

Planning is what keeps management sane in the scheduling department. You can easily plan your work week - or month - by dragging and dropping the appropriate employee or role into the necessary shifts. If you have open shifts, no problem! Leave them unassigned for employees to claim on their own!
With Odoo, you can start small and add applications as your business changes and grows. Some other applications you may want to consider:

Website + eCommerce
To get your location, phone number, and menu online, Website is a must. You can also extend that functionality to offer online ordering for curbside pickup, or direct delivery, with the eCommerce app.
Events
If your restaurant also serves as a venue for events, such as conferences or live music, Events will keep you on track. Manage agendas, sell tiered tickets, stay in touch with attendees.

Payroll
With the Odoo Payroll application, there's no need for third-party vendors. Keep everything in sync with your Accounting application. Generate checks or record deposits right from Odoo.

Social Marketing
Keep your patrons engaged even when they're not in your dining room! The Social Marketing app is a hub for managing Facebook, Twitter, and LinkedIn posts. Easily extend this feature with SMS Marketing for text-only offers.

Ready to Optimize Your Restaurant Business?
If you're just starting out, or you're thinking about making the move to Odoo, Hibou is ready to chat with you about how to streamline your business!