Project Scope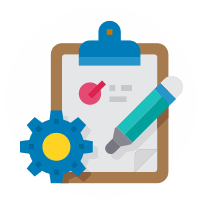 There are many vantage points when it comes to desired functionality. Your accountant will have different needs and input than your warehouse team or your CEO. What's important to one person may seem minor to another. Our goal is to arrive at the most efficient solution that meets everyone's needs with thorough project scoping.
During the scoping process, your Hibou project manager will gather input and expectations from all key players. We want to know how each person uses Odoo and what the desired new functionality is, from all points of view.
Next, they'll bring that information to the Hibou team to brainstorm different solutions, anticipate potential obstacles, and come up with a game plan.
Finally, we'll present these ideas and discuss them with your team to finalize scope, budget, and deadlines. All of this information is added to a project task, which you can access and comment on at any time from your customer portal.
It's time to move to the development phase!
Development + Testing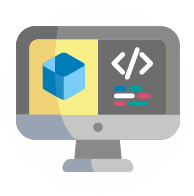 Once the scope is complete, we will assign your project to a developer. At Hibou, teamwork is key. The developer will consult with both your project manager and the development team to ensure scope is met with clean, efficient, and functional code.
Hibou tests code throughout the entire development process. Along with standard user testing within the UI, your developer may also write and run unit tests, which is the automated testing of workflows and added functionality. The quality assurance team will then perform functional tests based on their in-depth knowledge of Odoo workflows, and your project manager will do a final review. Once it passes these checkpoints, it will then be presented to you and your team for review and testing.
If there are any revisions needed, the task will be sent back to the developer with all outlined changes and the process will, again, go through the same testing and review process.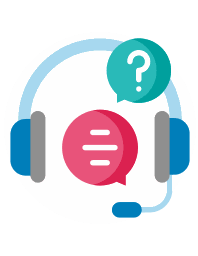 Handoff + Ongoing Support
When you're satisfied with the customizations and approve it for production, we'll either merge and deploy it directly to your environment (if we have access) or we'll provide you with the necessary information to do so internally.
When you sign with Hibou, we'll stay by your side as long as you need us. Our entire team is based in the United States so we're working when you're working. And, we'll only bill for the support you use, whether that be once per week or once per year. Our support team can be reached through our Helpdesk, Live Chat, and phone.
Sharing is Caring!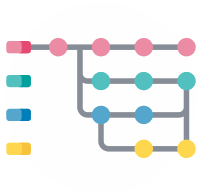 Hibou Suite modules are open source. You can browse our repository on GitLab or GitHub. Additionally, we've written up full documentation for each one.
We are often inspired by client ideas and develop them even further, for broader use, and make them available to the world through Hibou Suite. This ensures that awesome functionality is optimized to its full potential and is eligible for migration to new versions under our Hibou Professional license.
Hibou firmly believes in passing on knowledge, and when it comes to Odoo development, tips and tricks are invaluable. Take a peek at our Odoo Development courses, and follow us on social media for periodic freebies!


"Their ability to communicate their systems knowledge; take the time to understand business models; and to provide comprehensive business solutions; honestly, makes them the best Odoo developers."
Yur De La Cruz, IT Manager at Breezy Hill Nursery