Odds are you don't operate out of a public library or school computer lab (though if you do, more power to you). You more than likely have an entire computer set up in each office, not to mention the shared equipment such as a scanner/fax machine or phone system. You probably have your own IT department and have "a guy" you can call when the lightbulbs go out. Thankfully Odoo has just what you need to schedule regular maintenance! Using Odoo's Maintenance application, you'll be able to log all of your equipment's information as well as log any and all issues you may have moving forward.
As mentioned before you probably have some Maintenance personnel already. They would be listed under your Maintenance Teams which can be configured simply by clicking the Create button or into the field itself.

Here is where you could assign Mr. Iknowaguy as a subcontractor or however you would like to label him in your database. Once you've created the teams, they'll be able to respond to tickets submitted from your workforce. Such as these: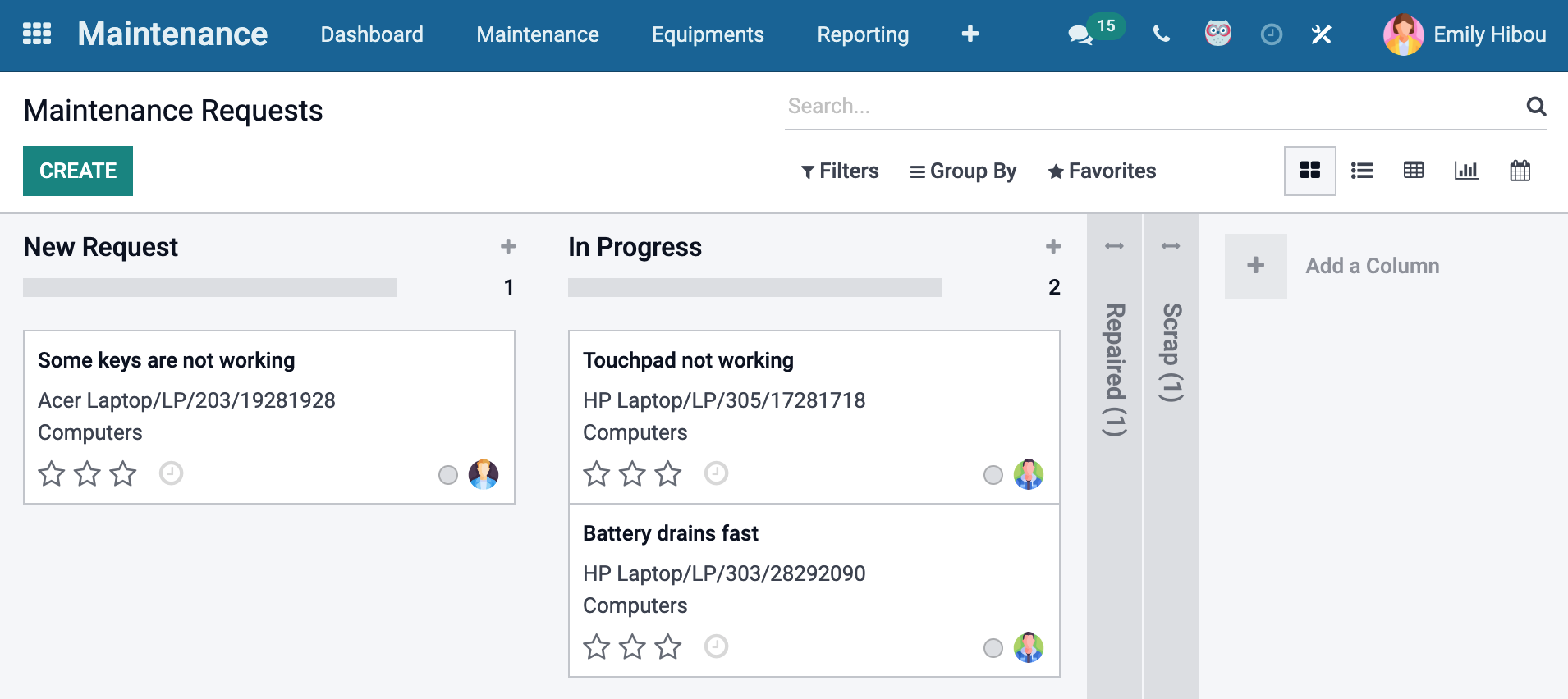 You can also submit your own tickets via the Create button which will open this window: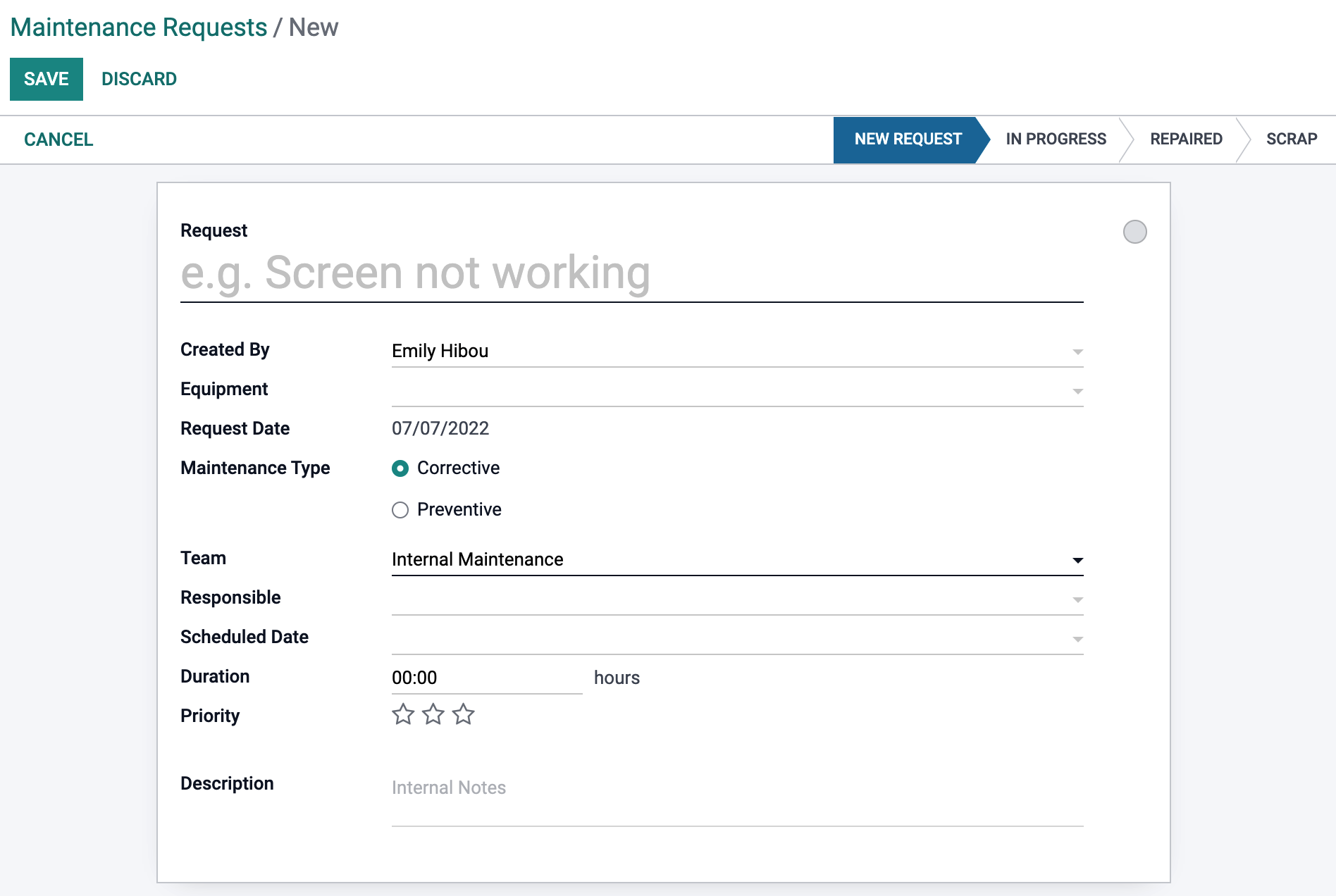 When submitting the request, you'll be able to select which piece of equipment the request is for, whether it is for something that has already broken (Corrective) or perhaps if this is an upkeep request (Preventative), and select the team you would like to handle this request. You can schedule it for a particular date, list how long you expect the request to take, and whether this is high or low priority.
All of your equipment can be logged in great detail! Start by navigating to your Equipments option in the menu bar of your Maintenance homepage. This will take you to an overview of all the pieces of equipment your company uses. You'll also be able to see if any of your equipment has a maintenance request currently outstanding. To create a new record, select the Create button.
Using the following page and its sub-pages, you'll be able to keep a detailed record of the where, when and who for every piece of equipment in your office. You'll name the item, list it under a category (Computers, Printers, Monitors, etc.), select whether it is used by a singular user or entire department, then assign this item to maintenance team and technician.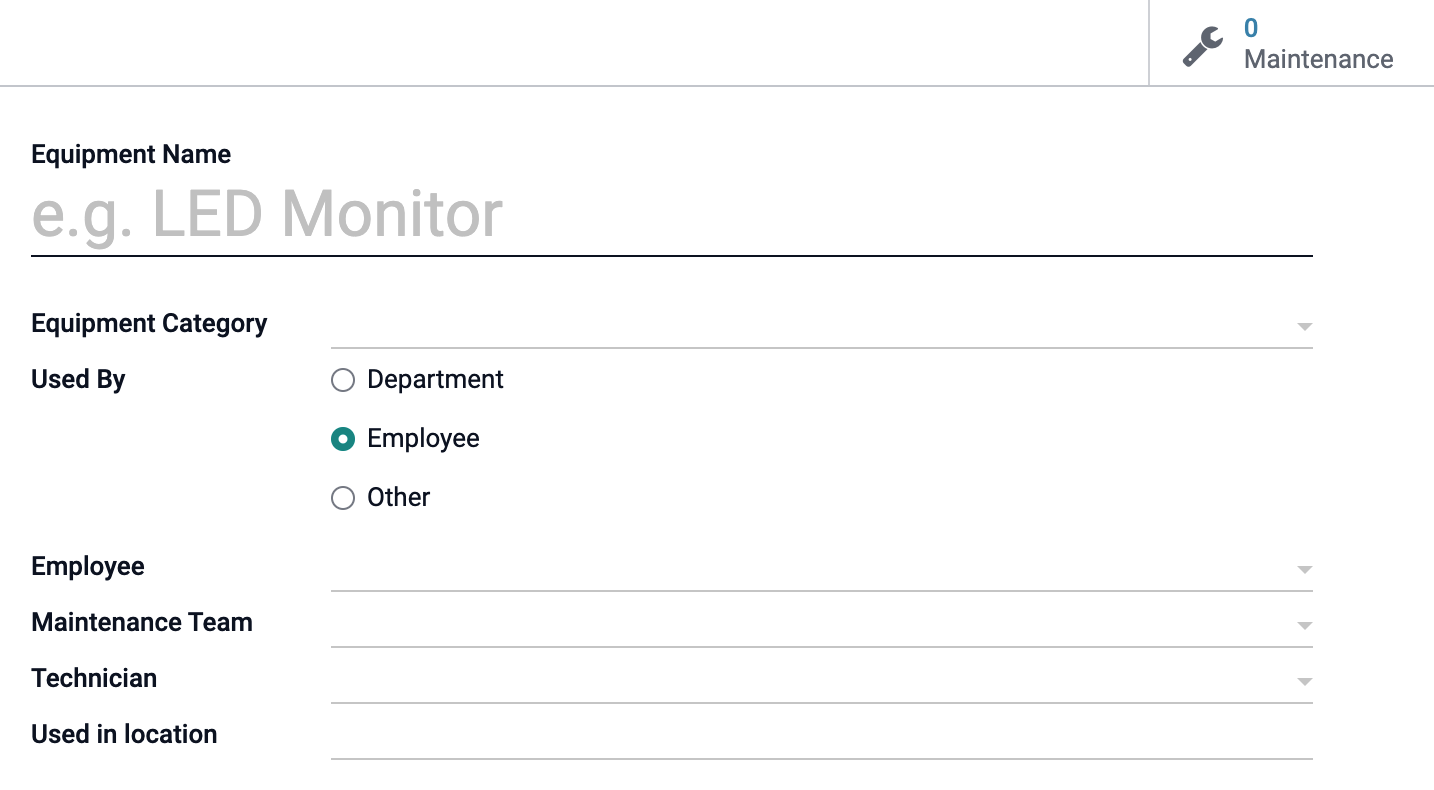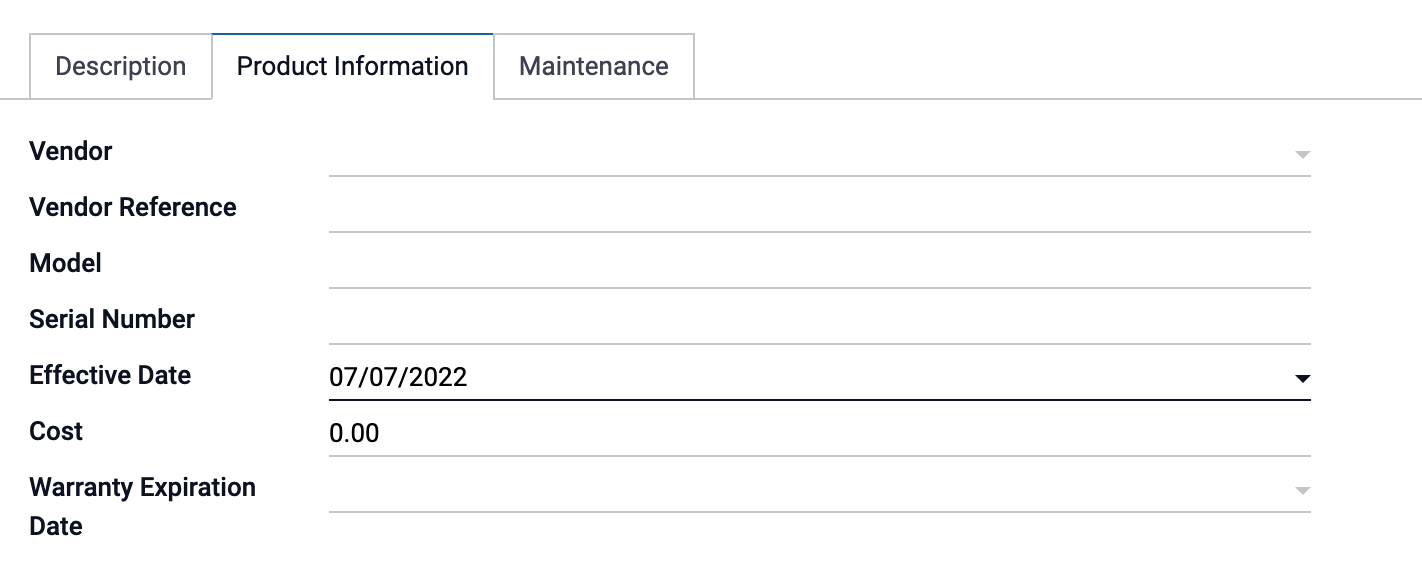 Using this application will save you time and money by pre-scheduling preventative measures that your equipment needs. This will also give you a detailed reference for insurance purposes and later replacement judgement. Start using the Odoo Maintenance application today!