At Hibou, we spend a lot of time building solutions for clients to make their jobs and lives easier. I have recently covered a module related to the one I will cover today, named Timesheets On Payslips. You should definitely go read that article as well for more Timesheet module goodness!
Today, we will look at Timesheets on Invoices. It quite literally allows you to display timesheets on customer invoices. We're not known for burying the lede at Hibou. 
Once you have got this module set up and configured correctly (find out how to do that by reading this), it will pull in timesheet data entered either by the employee or the person generating invoices and place that information on the invoices your customers receive. The module shows the date, description of the project and task, the duration of the time spent on the task. In short, it provides a lot of visibility to the customer as to where their time and money are being spent.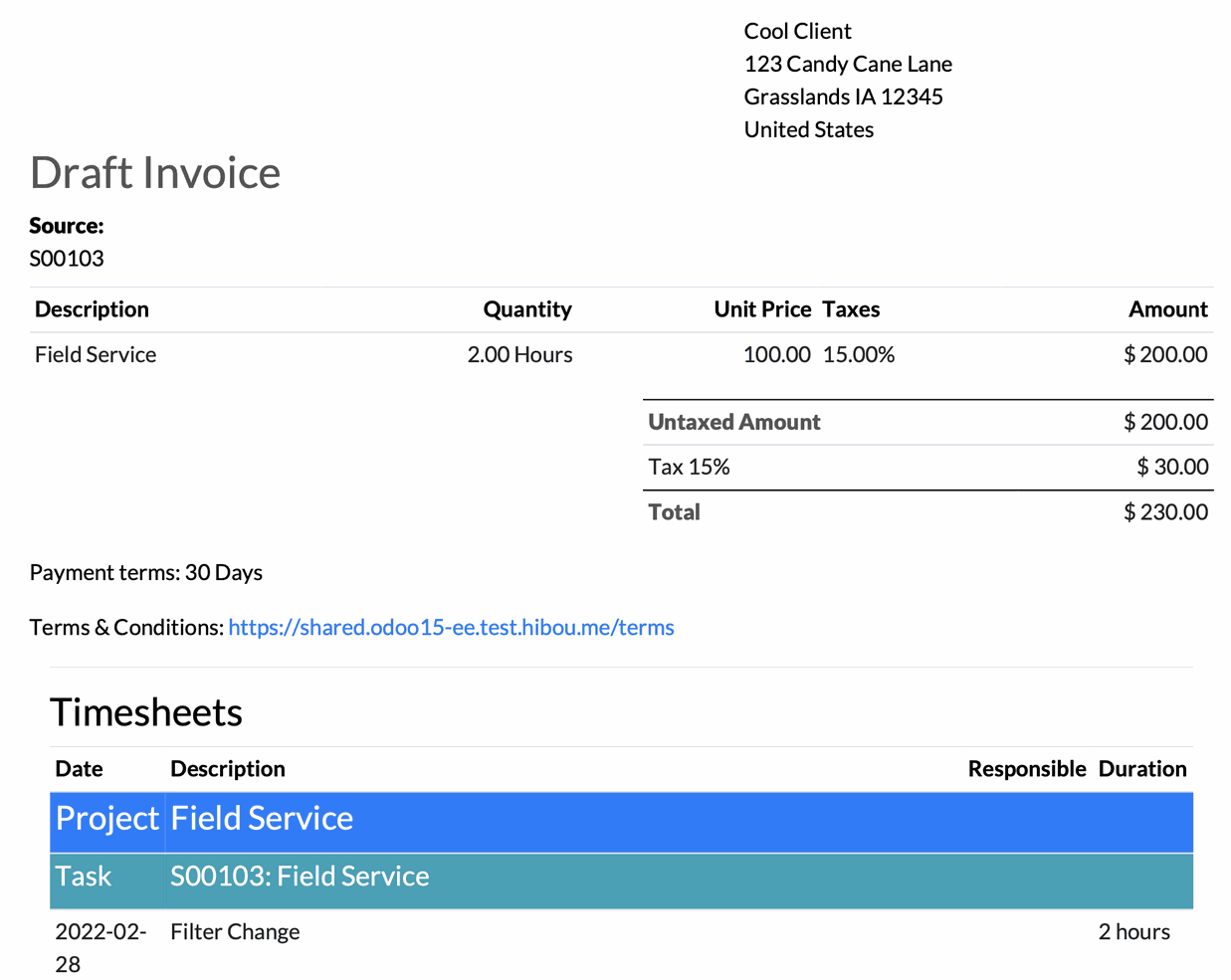 More information made easily visible for the customer is always a good thing. If this module looks useful to you and your business, or you are interested in what else we have to offer, head on over to our gitlab or check out our other Hibou Suite Modules to see what is available!