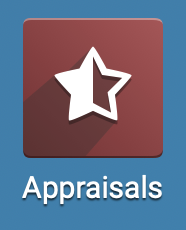 Part of the office setting is an employee review. Whether it's after the first three months or an annual event for administrators to touch base with their team members, eventually you'll need to have a one on one. Odoo's Appraisals application can help make this process quick and easy! By creating a questionnaire template, you and your team will be able to ensure you're on the same page!
To schedule an appraisal with an employee, you'll first navigate to your Appraisals application. The overview page of this application will display completed and upcoming appraisals for each employee who has had or will have one, as pictured below.

In the Kanban view, each employee has a card with their name, position, picture, and the date their next appraisal is scheduled for. In the lower right corner of the card, is a smaller image indicating the manager responsible for the appraisal. The clock icon, as in many of Odoo's kanban views, will appear green if scheduled in the future, yellow if scheduled for the current day, and red if it is past due. This allows you to view the urgency of an appraisal at a glance.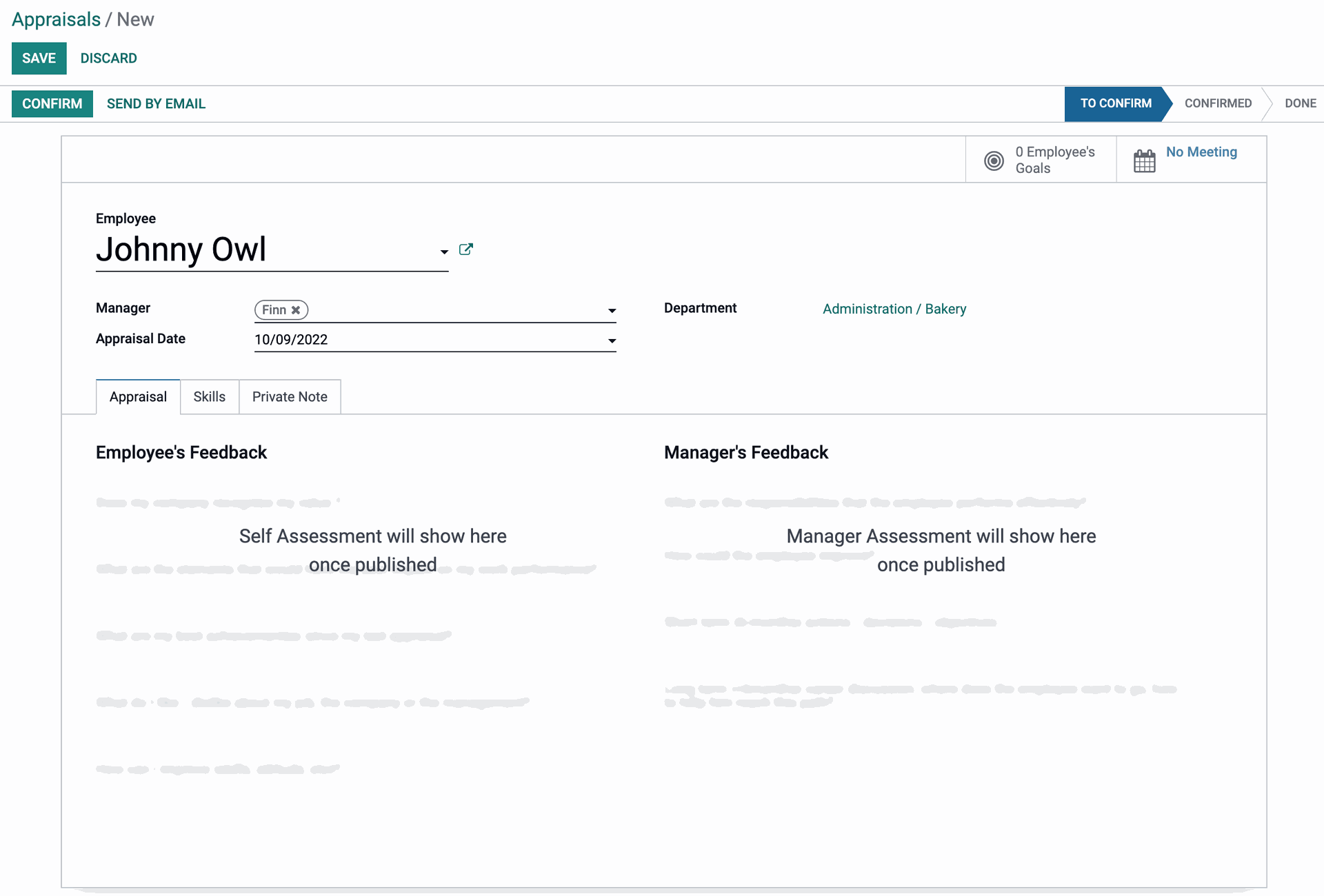 When you select Create, you'll be taken to a page similar to the one shown above. As you can see, I've already selected an employee. If the employee has a manager assigned to them, that information will auto-populate, but it can be changed if needed. Then you'll select the date that the appraisal is to take place. Once the appraisal is confirmed, the option to toggle the visibility for both the employee's and the manager's feedback will appear. The questions pictured below can be customized in your Appraisal Configuration settings.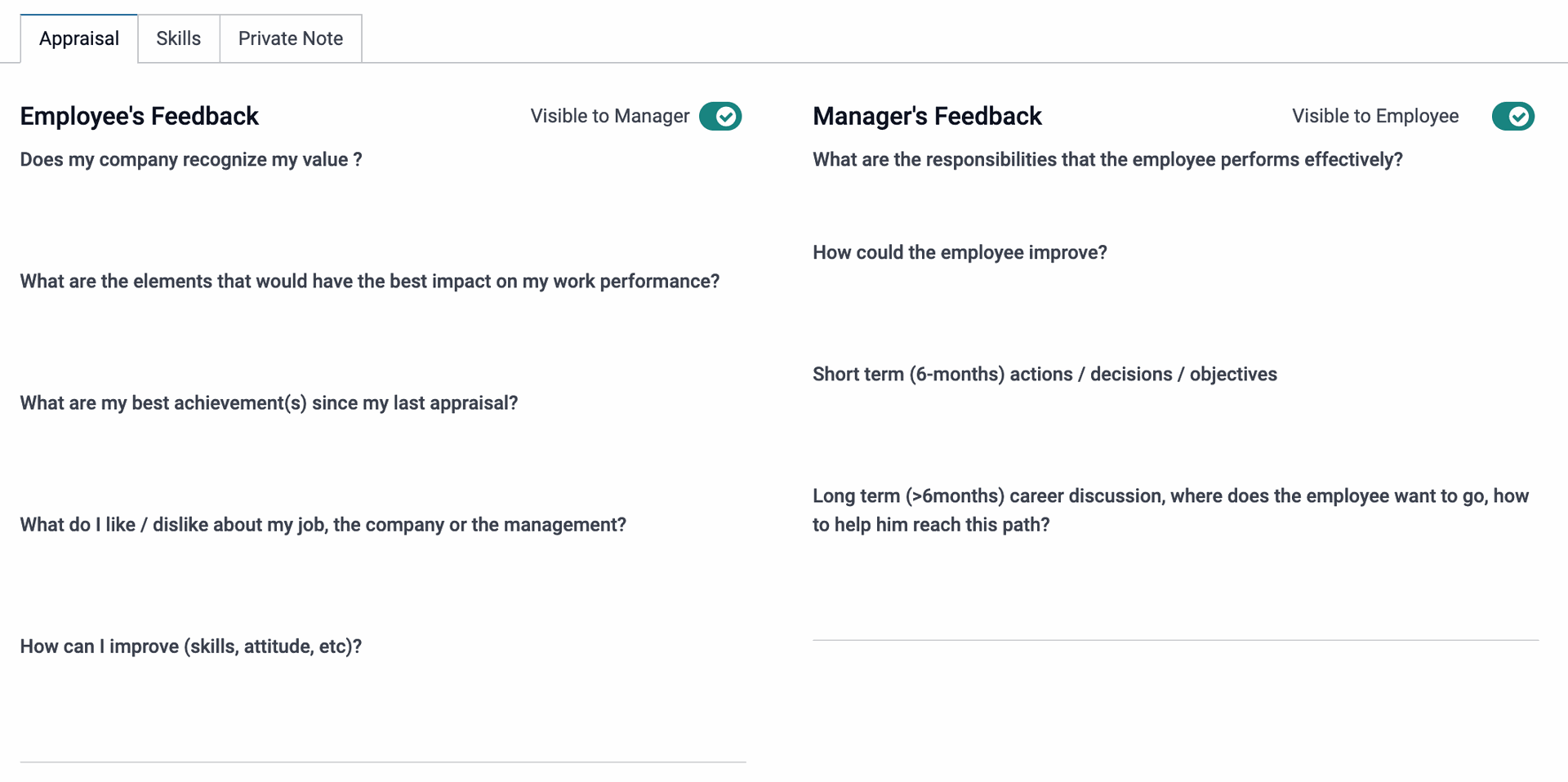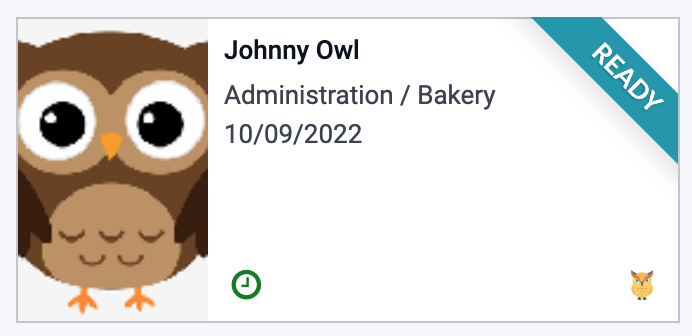 Using this application is a great way to check in on your team's mental health within the company, offer up constructive criticism, let an employee know what a great job they're doing, or mediate any internal disconnects your business may have! That's all there is to it, and always remember, Hibou is here to help with all of your Odoo implementation needs... should you need us!