Team Hibou
Virtual workforces are becoming the new norm, and Hibou is no exception. Our team members come from a variety of different backgrounds, and are scattered across the United States.
When working with remote companies, it's always helpful to put a face to a name, so we welcome you to the next entry of our Employee Spotlight pieces!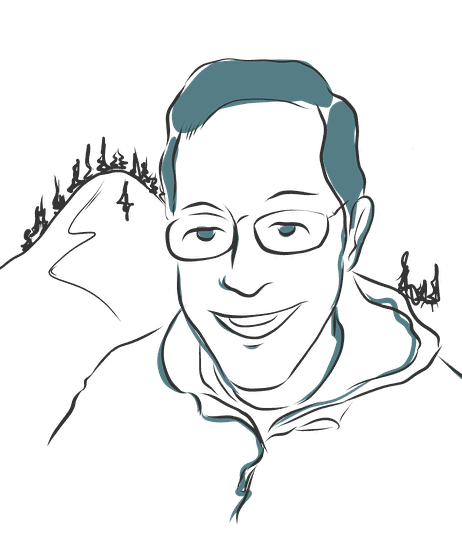 Gary logs in to our daily Zoom meetings with the look of a man ready to get to work as we go over all of Hibou's projects, but a smile or two lies just beneath the surface. A Temple University alum and a former Equipment Operator of the U.S. Naval Reserve, he now resides in Pennsylvania but looks to the west as his future home. 
What is Gary's role at Hibou? What does that look like on a daily basis?
Brought in as a Project Manager, Gary brings valuable experience to our team. Working to get clients implemented, trained, and satisfied with Odoo's system and Hibou expertise is the name of the game. Brushing up on the newer versions of Odoo and helping our onboarding by combing our docs for errors has been keeping Gary busy, but it won't be long before he's helping clients get their projects rolling on a regular basis. 
What was Gary up to before coming to Hibou?
Having worked in similar roles since 2006, Gary has quite a history he brings along with him. In the past, he has worked with landscaping and construction companies, and understands with first hand experience how to help our clients with similar projects. 
What is Gary's favorite thing about being on Team Hibou?
In the short time Gary has been with Hibou, he has assessed that the "outlook is good". I suppose our job is to show him that he was right about us. Given the answers by Hibou team members in their respective spotlights, I think it's safe to say that he won't be disappointed.
What's something new or helpful Gary has learned since joining the company?
Once again, teamwork takes the cake. It's kind of a theme among us at Hibou, we recognize in each other our sense of wanting to help and be successful. Everyone at Hibou is ready to "come off the bench" to jump in help each other - and our clients. Gary admires the camaraderie and desire to resolve problems by working together. 
Enough about work! Outside of Hibou, what sorts of things does Gary like to do with his time?
A proponent of working hard and playing hard, Gary is no stranger to sprucing up his outdoor space with strenuous yard projects. When the work is done, you could likely find Gary in the pool, out on his bike, or somewhere out hiking in nature. 
If Gary could have any superpower, what would it be and why?
"The power to logically and concisely convey my point(s) to everyone." It's clear that Gary has a firm grasp on the tasks we face, and that anyone who gets to work with him is in good hands. 
And that's it for now! Thanks for checking this post out and don't forget to explore my awesome teammates' Spotlight articles!
Meet Cory, the big guy who writes spotlights and other stuff!