If you're like me, then you would probably agree that the worst part of going to a cooking website for a recipe is the long, usually boring, preamble. It's drawn out before getting to the actual information you're looking for. That said, let me tell you about my childhood...
I'm kidding! Here is a handful of quick but incredibly useful features we would like to showcase for new Odoo users, and just maybe there's something here that will make even the more experienced Odoo users life a little bit easier. 
1. You Can Change Odoobot's Name


One of the first things you'll notice when using Odoo is this little helper. They show up in your menu bar and, right off the bat, they're trying to make your life easier. While we appreciate that, we do want to make them feel a bit more like part of our team by giving them a special name. In our case - Hibou-bot.

To do so, go to Settings application on your dashboard, then select Users from the "Users and Companies" menu. From here, filter to "Inactive Users," click on Odoo bot, click "Edit", and rename them whatever you like!

Here's a bonus tip: Save early and often. Trust me.
2. A Sales Order Can Kick Off a Purchase Order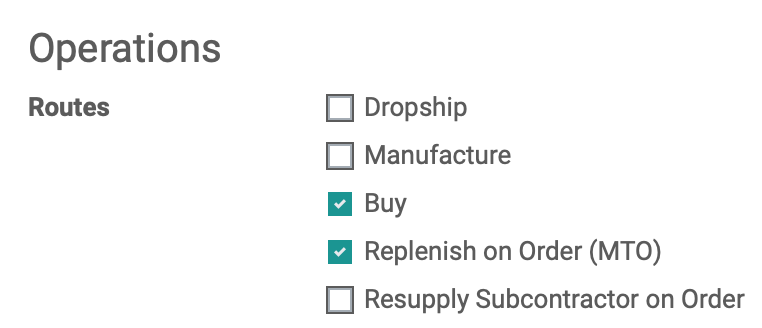 If you are new to Odoo, you may not be aware that just a little configuration can go a very long way. Let's say you have a product that you purchase from a vendor, but you don't want to keep it in stock at your warehouse.

By going under the Inventory tab on a product page, with a vendor set up on the product, you can set the routes to "Buy" and "Replenish on Order (MTO)." Now, when that product is ordered by a customer on your site, a Purchase Order is automatically created to fulfill the customer's purchase from the vendor. Pretty slick if you ask us. 


3. You Don't Have to Be Hansel or Gretel to Use These Breadcrumbs

If you've been using Odoo for even a very short time, you've probably hit your browser's back button and lost all sense of how you got to the page you were on. Using the browser's back button often drops the page context as well, which is a total bummer. Luckily for you, Odoo has included a compass of sorts to keep it's users oriented. Behold, breadcrumbs!


The gray text, Physical Locations, pictured above represents the page you are on, and every link preceding that is a link to the page you came from. Using the same image, you could jump from a quotation to its related Sales Order, then click a Smart button to look at the product moves, or Transfers, then click into that transfer to see the location it came from, and its parent locations. Now sure, you could hit your browser's back button and go through them one page at a time, OR, you can do as the pros do and use these breadcrumbs to return to any previous stop you have taken along the way. 

4. Keep Everything on the Up-and-Up with Chatter!

You know how everyone, at one point or another, has told you, "That's so weird you never got my email. I'll send it again.", and then they frantically send it because they realized they had forgotten and never sent the email in the first place? Yeah, that won't fly with Odoo!

Chatter keeps track of every interaction that takes place nearly every Odoo application.

Take this Sales Order chatter for instance. It shows the initial creation of a quotation, when the quotation was confirmed into a sale, a message to the customer, and an upcoming scheduled activity. All of this from a single page, all within a single application. You'll notice that you can send attachments, see who is following the chatter, and add or remove people from it. And if you send an email or an invoice, that all shows up here as well. All of your correspondents are going to need to come up with better excuses for not communicating!
5. Filtering/Grouping/Favorites, Oh My!


Just about every app within Odoo offers a search function in the top-right corner of the screen. Some of them, like the one pictured above, come with a default filter in place. But did you know that you can create a filter or grouping with multiple requirements or configurations that is more useful to you and your company and set that to the default? Odoo has given us Favorites!

Once you've configured your filter just the way you like it, simply click the Favorites button, then "Save Current Search", and make a selection to either use the search as a default, share with everyone else in your company, or leave both boxes unchecked and simply save to keep the multiple-level search available in your Favorites drop-down menu.
6. Activities!

Activities are amazing! Any time you see that little clock icon, that is your shortcut to setting yourself a reminder by creating a note, scheduling yourself a call, or reminding yourself to follow-up with a coworker. These little activities are super flexible, and can be created and configured to do whatever you need!
7. Smart Buttons

I mean look at these things! Sure you could go into your CRM app to see your opportunities and then search for your user. Or go to the Calendar app to see meetings with a particular customer. You could do the same with the Sales app, or Subscriptions, or so many other things that would require you to switch apps and filter for what you need...OR, just use the amazing Smart Buttons to teleport you to the corresponding place you need to go! Not only do you not have to switch apps, but each smart button also leaves a breadcrumb for back navigation.

If that's not amazing enough, Smart Buttons also carry the context of the record you just came from. So, if you slick the Sales Smart Button on Bob's contact record, then create a new sale order, boom! His information will be populated simply because you accessed it that way.

What is context, you ask? Read on...
8. Context

Ok, a little context for what I'm talking about. Above is an image from a sales quotation, and all of those bold lined fields are filled in simply by entering a Customer name with an existing contact card. In this case, we picked Bob, and immediately his invoice address, delivery address, and associated priceless are filled in for us.  Odoo does this great thing we call context, filling in information tied to a contact or other piece of information, saving you time and effort! 

9. Quick Search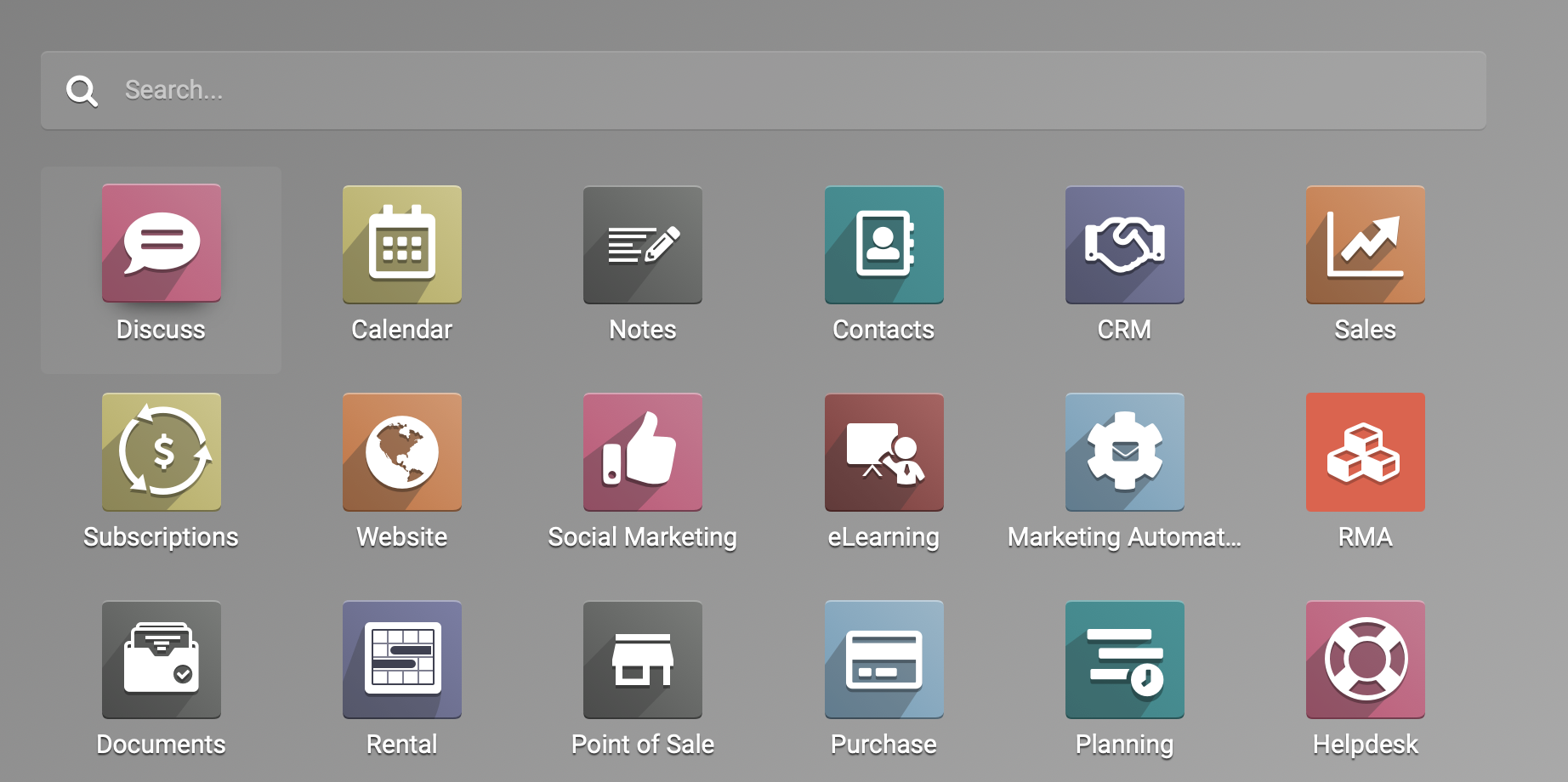 Did you know that on the dashboard, you can just start typing and a search bar appears? Did you also know you can use this for almost anything? Save yourself time by utilizing this function instead of clicking into an app, then a menu, then a submenu, then...you get the point. Less clicking leads to being more efficient!

So there it is, 9 tips for new users to help get the most out of using Odoo. For more incredibly useful information, we have a library of documentation, some great courses to help get you trained for Odoo certification, and if that's not enough, use this calendar to set up an appointment where we can discuss the many ways that Hibou can help you!