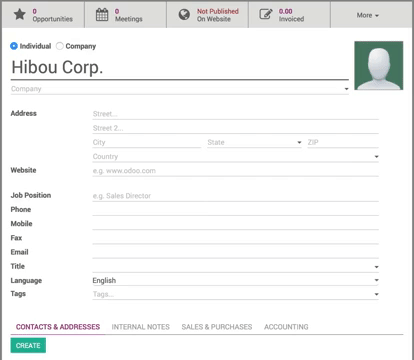 Odoo Gravatar add-on Brings Partner Images to Life
The Gravatar service provides individuals and organizations a way to have the same icon or photo represent themselves everywhere you go. Simplify and spruce up your Odoo contacts page by automatically fetching these when adding customers and vendors.
All you need is an email address!
If you have a better image for the partner, you can simply upload your own in the same way you previously did.
Available now!
GitHub


Easy Customization
Pick one of the Gravatar icon sets for customers, pick another one for companies!