Welcome back to another Hibou blog series! We previously looked at using Odoo to start a small landscaping business. This time around, we will set up a new restaurant: Hibou Eats! Over the next several weeks, we will look at a handful of Odoo applications that could easily be implemented into a new food industry business. We will begin with Point of Sale, followed by a new article each week that will touch on Inventory, Manufacturing, Quality, Accounting, and Planning.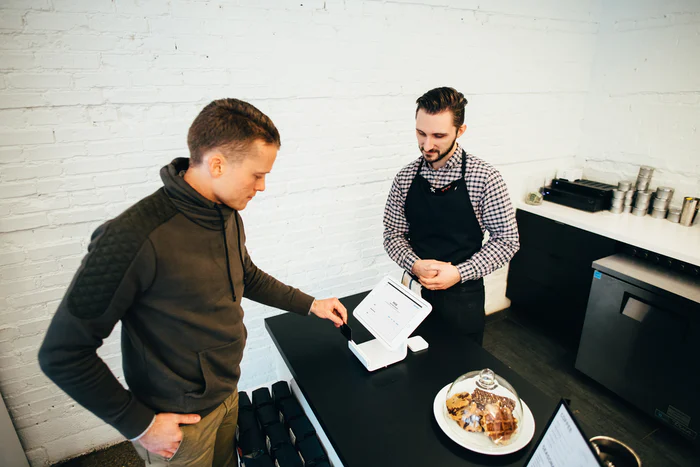 One of the most commonly needed items to run a successful restaurant is going to be a solid Point of Sale system. Odoo PoS will let you configure products, place orders, and create a layout of your space. Want to add notes to your orders? No problem. Using touchscreen devices and need to navigate easily? Odoo has got you covered. Easily connect printers to print receipts and orders for your kitchen? Of course it does that too!
Inside of Odoo PoS, you can adjust pricing, set pricelists, and add manual discounts when needed. While it may go without saying, I'll say it anyhow: You can restrict these settings to managers only if you should so desire. 
Point of Sale lets you configure the payment methods your business will accept such as cash, check, credit and debit, or gift cards if your business offers them. Include gratuities, split a check, register payments all with a few taps or clicks. 
I would be failing my company if I didn't mention an Hibou Suite module, the PAX Terminal. This module allows your customers to pay with a credit card. Transactions are processed on the PAX Terminal, so no credit card information will go through Odoo itself, giving everyone a little peace of mind. 
Let's take a quick look at some of the other things you can do with Odoo Point of Sale!
Get all that? If not, no problem! We offer hands-on training to teach you to use the tools that Odoo gives us. You can schedule an appointment and set up a time to explain your unique business needs or ask for a quick demo of Odoo's apps. We also have Point of Sale documentation in our ever-growing library of documentation, where we post Odoo version-specific explanations and workflows of the many components to many Odoo applications. If that still isn't enough, we also offer Courses!