Team Hibou
Virtual workforces are becoming the new norm, and Hibou is no exception. Our team members come from a variety of different backgrounds, and are scattered across the United States.
When working with remote companies, it's always helpful to put a face to a name, so we welcome you to the next entry of our Employee Spotlight pieces!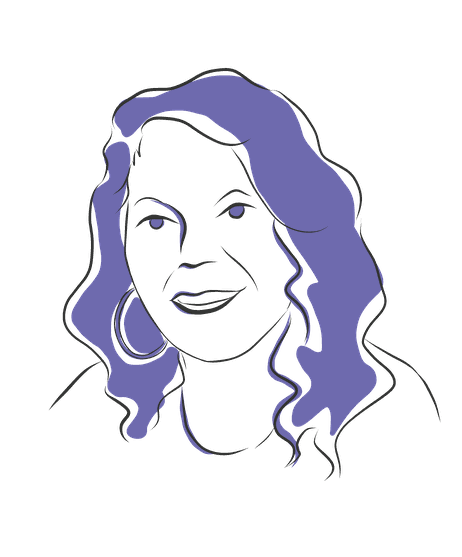 Our newest addition to Team Hibou comes to us from the sunshine state of Florida. Victoria is a baker, a dog lover, and a talker! She shows up early to our team meetings and is absorbing as much as she can in these early days. Her outgoing nature, punctuality and attention to detail will soon be put to good use when she begins helping Hibou's clients. Let's get to it: here's Victoria!
What is Victoria's role at Hibou? What does that look like on a daily basis?
Victoria is a seasoned accountant and will be the official accounting contact for Hibou clients. She will offer her expertise by way of discussion and cleaning up of their books, revamping their chart of accounts, and reviewing financial reports for accuracy. In the future, she hopes to create a team to provide accounting services for existing or new clients who do not have an on-site accounting staff.

What was Victoria up to before coming to Hibou?
Before joining us, Victoria was an accountant for a non-profit organization, a company which served as an outsourced accounting firm for the Diocese of San Jose. 


What is Victoria's favorite thing about being on Team Hibou?
With only a few days currently under her belt (maybe I'm writing this a little early before Victoria gets her bearings), everything is still very new to her. For now, Victoria is enjoying the training process and learning about Odoo and all of its many capabilities.


What's something new or helpful Victoria has learned since joining the company?
Being our newest member, Victoria has found the entire team to be very helpful and friendly towards everyone, and our newest employees being just the best. We see you Gary and Mishael!

Enough about work! Outside of Hibou, what sorts of things does Victoria like to do with her time?
Being a crafter and a baker, Victoria enjoys cooking for and entertaining her friends and family.

If Victoria was to start her own business, what kind of business would it be?
When Victoria lived in Pompano Beach, she spent time as a small business owner, baking for catered events throughout south Florida. If she could own her own business now, it would be a coffee cafe, like Central Perk from the TV show Friends. Victoria would love to take her past experience to share her favorite baked goods with everyone at her shop.

And that's it for now! Thanks for checking this post out and don't forget to explore my awesome teammates' Spotlight articles!