Team Hibou
Virtual workforces are becoming the new norm, and Hibou is no exception. Our team members come from a variety of different backgrounds, and are scattered across the United States.
When working with remote companies, it's always helpful to put a face to a name, so we welcome you to the next entry of our Employee Spotlight pieces!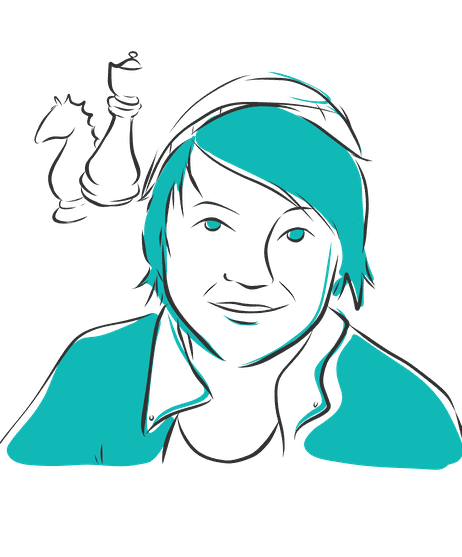 Brianna hails from the Sunshine State of Florida, where she might be found drinking coffee by the bay while looking for wildlife. When she isn't doing that, we can find her hopping between Slack channels assisting her clients and coworkers. Let's get to know her a little better. Meet Brianna!
What is Brianna's role at Hibou and what does that look like on a daily basis? 
She may hold the title of "Support & Training Manager," but that doesn't do Brianna justice due to the other areas she is a massive help in; from being a Senior Project Manager to the everyday assistance she provides with whatever her teammates need, she spends her days jumping from project tasks and handling the questions, issues, and concerns of her clients, to assisting and ensuring client requests are handled in a timely manner. If that wasn't enough, she also likes to help out with the really fun tasks like creating new HR policies about timesheet creation and answering questions related to employee admin type items. 
They say that there is no rest for the wicked, which must make Brianna a bad, bad woman, but in the absolute best ways possible.
What was Brianna up to before coming to Hibou?
Originally from Philadelphia, cheesesteaks and the Liberty Bell weren't enough to hold her and she now resides in Saint Petersburg after stints in Atlanta, Orlando, and Miami.  She started her employment career in Customer Service and has never stopped. From the dregs of crummy call centers selling timeshares (which is NOT recommended), to Fortune 500 giants helping customers sort out their phone bills. From being one half of a management team overseeing a support desk that spanned the globe, to the lofty heights of Team Hibou! What she may lack in a formal education, she more than makes up for by being a student of life, the only university in which you need apply to. She would also like it known that she has no recorded criminal history, but this is said with a mischievous gleam in her eye and a smirk at the corner of her mouth...
What is Brianna's favorite thing about being on Team Hibou?
Being able to solve problems for her clients in creative ways of course! Odoo is a huge system with an abundance of features that can be mixed and matched to achieve solutions for countless business issues or workflow problems that may arise. That's all part of the fun for Brianna! She also believes the team at Hibou makes working here so easily enjoyable. Great communication breeds great help among everyone involved, which really makes her feel like part of a team. If she needs help, or if a teammate needs assistance, everyone knows help is on the way no matter who needs it!
What's something new or helpful that Brianna has learned  since joining the company?
Hello! Product costing methodologies, anyone? She has learned so many things about how to successfully run a business and how accounting works both inside of Odoo, as well as various accounting requirements and workflows in general. While she never thought she would have anything to do with accounting or being able to understand higher-level business concepts like inventory management, costing, or procurements, she now wades waist-deep in those waters, and she does it with ease and confidence!
Enough about work! Outside of Hibou, what sorts of things does Brianna like to do with her time? 
While she may be the epitome of Zen-professionalism during office hours, she loves her free time being immersed in Sci-Fi, particularly Star Trek and the Marvel Cinematic Universe, but it doesn't stop there. She also enjoys learning about actual science, as it makes her Sci-Fi interests even more enjoyable! 



She has also been trying to learn how to play chess, sadly not Holo-chess, but it has been a lot of fun nonetheless.
If that isn't enough, Brianna also enjoys cafe hopping around the great spots in Saint Petersburg while trying to spot manatees and dolphins out on the water.
If Brianna could have one superpower, what would it be and why?
The power to freeze time OR teleportation.  If she could freeze time, she could spend as long as she desires reading, relaxing, or learning new things while the rest of the world waited for her to rejoin them. She may use such a power to dominate at Trivia events! Though, if she had the power of teleportation instead, she would use the ability to travel the world on weekends, without the trials and tribulations that come with airports. I, dear reader, believe if Brianna had BOTH of these powers, she may become too powerful; even more than she already is, I mean.