Team Hibou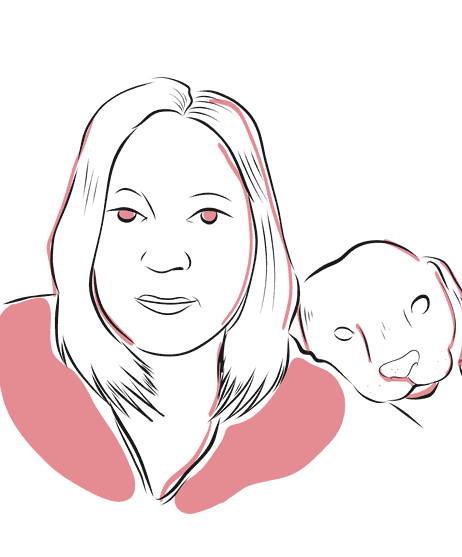 Virtual workforces are becoming the new norm, and Hibou is no exception. Our team members come from a variety of different backgrounds, and are scattered across the United States.
When working with remote companies, it's always helpful to put a face to a name, so we welcome you to the next entry of our Employee Spotlight pieces!
Amber, who is located in Washington State, is one of our many stars at Hibou. Equally efficient with a troubleshooting solution as she is with a quick witted pun, Amber perches perfectly atop the fence that separates work and play. She has the heart of a lion AND a lifetime ban from the zoo. Let's dive in and get to know the person who is both the shallow pool of satire, and also the lifeguard on duty, Amber!
What is Amber's role at Hibou and what does that look like on a daily basis? 
Like most of us in the nest of Hibou, Amber's days vary from one to the next and consist of many different tasks. Being our social media magnate, she is in charge of our Twitter and Facebook accounts (Like and Follow to help grow Hibou's presence and Amber's ego!), as well as the equally glamorous tasks of creating documentation for our Hibou Suite modules, generating documentation for each new release of Odoo, being hands on with our eLearning and Training programs, and even providing QA for our dev team! As busy as she is, she's doesn't complain much, but like a crushed grape, she may let out a little wine. 

What was Amber up to before coming to Hibou?
Before joining our team, Amber worked as a freelance graphic and web designer for an e-commerce consulting company.  That role grew to contain many other areas like social media marketing, SEO content writing, and even some lite dev work. The many icons and Hibou themed images on our site, that is all Amber! Rarely being satisfied by focusing on any one single project, she juggles many and they never hit the ground!
What is Amber's favorite thing about being on Team Hibou
One of her favorite things is helping businesses grow by providing both logical and creative solutions.  Lucky for Amber, Hibou prides itself on doing just that! Believing she is most effective working behind the curtains, keeping things moving, and filling knowledge gaps, she is definitely a legitimate Wizard to our Oz, and Hibou is the yellow brick road that connects us all. 
What's something new or helpful that Amber has learned  since joining the company?

The many things that Odoo can provide for both small and large-scale businesses keeps Amber constantly intrigued.  Mix in the help of a strong and knowledgeable team and you've got a recipe for success with all of the working parts blended together to create a full-faceted solution keeps Amber interested and satisfied. Like watching a Rube Goldberg machine!

Enough about work! Outside of Hibou, what sorts of things does Amber like to do with her time? 
Living in Eastern Washington with her husband Jason, four (4!) teenagers and several animals helps keep Amber on her toes. In addition to her role at Hibou, she owns a small business that she maintains in the evenings and on weekends. If she isn't working or traveling, she is generally creating: baking, remodeling, building her houseplant empire, learning new and random skills, digging holes in the yard, making messes and then cleaning them up. It's exhausting just thinking about it all.

If Amber could have one superpower, what would it be and why?
Amber's superpower would be twofold as EMPATHY AND REASON PERSON! (Echo effects trails off.) First, those graced by her presence would be forced to act with empathy and reason, as she is convinced that would save the world. Secondly, Empathy and Reason Person is able to teleport which would help her use her highly in demand powers worldwide, and also because she can't sleep on airplanes. Apparently the ability to fly would simply be too uplifting!
And that's it for now! Thanks for checking this post out and don't forget to explore my awesome teammates' Spotlight articles!
Meet Brianna, Senior Project Manager and Support Trainer extraordinaire!