Team Hibou
Virtual workforces are becoming the new norm, and Hibou is no exception. Our team members come from a variety of different backgrounds, and are scattered across the United States.
When working with remote companies, it's always helpful to put a face to a name, so we welcome you to the next entry of our Employee Spotlight pieces!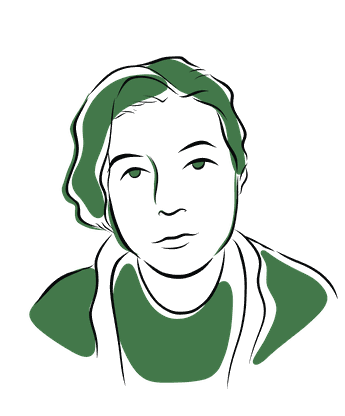 It's rare to find such an outwardly caring person sometimes in this world, but when you grow up with southern manners as he did, you reach out in ways that others may not.  Micah is one of those people.  Always quick to ask in earnest how you are doing, willing to be a sounding board for problems work related or otherwise, Micah is here for you, and we at Hibou couldn't be happier.  I say we learn just a bit more about him, let's meet Micah!
What is Micah's role at Hibou and what does that look like on a daily basis? 
Being a Senior Project Manager, newly signed clients meet with Micah with summaries of their daily workflows, an accounting strategy, and a launch date, he takes it from there. Every client has a different story and pain points in their operations, and many are trying to move away from multiple legacy systems at once, which can be challenging, but it's a challenge that Micah rises to daily. 
He will walk the client through Odoo's stock functionality, tour their old systems to see what works, what needs improving, and what can be replicated in a more efficient way within Odoo. Micah then begins filling the gaps by way of meetings and trainings to show clients a better path forward. If he can't make something work with a simple configuration, then he will outline a custom solution or workflow with the client, see that through with our dev team, and then implement the new method and train the client to use it. 
Flexibility is key, but Micah tends to specialize in data mapping, imports, and workflow development. 
What was Micah up to before coming to Hibou?
While the bulk of Micah's work experience was actually in a different industry altogether, he met Hibou's founders (Jared and Kaylie) through happenstance.   Leaving the restaurant business behind, he packed up his coffee grinder and moved to Montana to be on-site help for an Hibou client. In any given moment though, he could walk you through the inner workings of the food service industry, or wax poetic about coffee beans and brews, before jumping right in to discussing Odoo's capabilities for any business' needs.  The first hand expertise that Micah holds is a benefit to all who work with him. 
What is Micah's favorite thing about being on Team Hibou?
Never being bored! Pondering puzzles and defeating deadlines is all part of the job, and it's like the job was made for Micah.  Being supported by an amazing team that are all actively learning together everyday, makes it a privilege to intersect with one another's lives. 

What's something new or helpful that Micah has learned  since joining the company?
Once on a call with a landscaping client, he was taught how to propagate his gardenia AND how to navigate a Union Payroll system. There may not be a lot of personal practical application for it, but the know-how for the processes of anodizing metals and the use of CNC machines is all part of daily life now, after just a few years working with Hibou's clients. 
Enough about work! Outside of Hibou, what sorts of things does Micah like to do with his time? 
Outside of work, Micah enjoys curling up with his son and their giant dog to watch and/or play Pokemon, learning about new plant types, or just kicking back and enjoying life quiet moments.