Team Hibou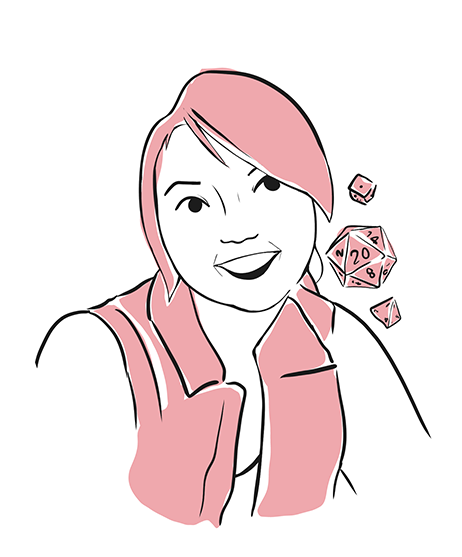 Virtual workforces are becoming the new norm, and Hibou is no exception. Our team members come from a variety of different backgrounds, and are scattered across the United States.
When working with remote companies, it's always helpful to put a face to a name, so we welcome you to the next entry of our Employee Spotlight pieces!


​
Today we are going to introduce our newest addition, Emily! Emily is an infectious, puzzle building and puzzle solving force to be reckoned with. She completed our four-week onboarding course in under 3 weeks, and is keeping me busy by forcing me to find tougher topics for her to tackle. A lover of nerdy hobbies, Emily is easy to get along with and get any conversation going. Let's learn just a bit more about her!
What's Emily's role at Hibou? What does that look like on a daily basis?
We are now at about the one month mark since bringing Emily into the nest and the early stage onboarding is over! Functional training aside, Emily is being introduced to the many different facets of our business to find the perfect role for her to grow into. This includes assisting in keeping our free documentation up to date, jumping in to help with client help desk tickets, shadowing the more seasoned employees and lending a hand on client tasks until she gets her own clients, and eventually taking on some of the blog content here to give me a bit of a rest, and to give you a bit of a rest from me. 
What was Emily up to before coming to Hibou?
Emily grew up outside of Memphis and has spent nearly the last decade there as well, proclaiming: "It's a blast!" Someday, she hopes to make her way out west to Oregon for mountain views and cooler weather. Emily started out her working years in the restaurant business: serving, cooking, slinging drinks. It taught her the ins and outs of the food industry. From there, the natural progression led her to, you guessed it, entering the Sales world by selling dental equipment! But all of that can be left behind as now she's here and (appears) to be quite happy with her decision to join our team. 
What is Emily's favorite thing about being on Team Hibou?
We kind of gild the lily with this question and the answer is almost always "Everyone has been very friendly and helpful!" Emily answered exactly the same way. She is enjoying her time learning the many different moving parts of our business, the different roles we have to play, and is excited to see where Odoo and Hibou take her in the future. 
What's something new or helpful Emily has learned since joining the company?
Having worked in sales before being hired here, Emily has been exposed to, lesser, ERPs and systems. Odoo has been a breath of fresh air and from the perspective of a person working in sales, believes Odoo is an awesome tool to work with. (Note: We don't force anyone to say these things, it's just the truth.)
Enough about work! Outside of Hibou, what sorts of things does Emily like to do with her time?
Time for the cloak to come off! Emily loves Dungeons and Dragons. Having played since she was a kid, she has accumulated quite an "obnoxious" dice collection. Her word, not mine. She also loves horror movies, both the really good horrifying ones, and the really horrifyingly bad ones. She is a comic reader and her favorite hero is Black Canary because simply put, she is just so COOL! Being a reader, Emily enjoys science fiction, high fantasy, supernatural and mystery books. Variety really is the spice of life. She likes music festivals, nerdy conventions, and any opportunity she gets to be a "dweeb," she is all over it.
If Emily could have any superpower, what would it be and why?
The ability to create AND destroy matter. It sounds dark, but hear her out: chores could be done instantly, no dirty dishes or laundry, no mowing the grass, never having to sweep or mop or dust. If she wants a roast chicken, *poof* there it is. If she consumes that whole chicken, or maybe several, and her pants need let out, a simple thought could add extra inches to that waist. Get a bad haircut? NOT ANYMORE! I gotta say, maybe she's on to something.
And that's it for now! Thanks for checking this post out and don't forget to explore our awesome teammate's Spotlight articles!
Meet Yur: A technical powerhouse and translation machine!